If you are a person who loves historical buildings and loves to explore the past, the beautiful castles of India can be fun for you. Strong castles throughout India will take you on a journey of many historical moments. You can find at least one exciting castle in many provinces of India.
From Varanasi to New Delhi, you will find countless attractions in these castles. These castles in India will help you keep up with the glorious past, victories and great victories of the rulers of the past. Here we have compiled a list of the top 10 forts in India that you should visit.
Standing as a testament to the glorious past and the finest art, India's castles are a tourist attraction today. Widespread throughout the land, these castles are mentioned in important historical chapters and many of them have interesting stories around them.
The two most famous castles – Agra Fort and Red Fort – are among the UNESCO World Heritage Sites in India. Like them, there are numerous hill towers, sea towers, and forest towers ready for the day. Explore the ruins – preferably a guide – and walk down a historic trail.
Some of the best forts Are :
Amer Fort.
Mehrangarh Fort.
Chittorgarh Fort.
Golconda Fort.
Agra Fort.
Gwalior Fort.
Amer Fort: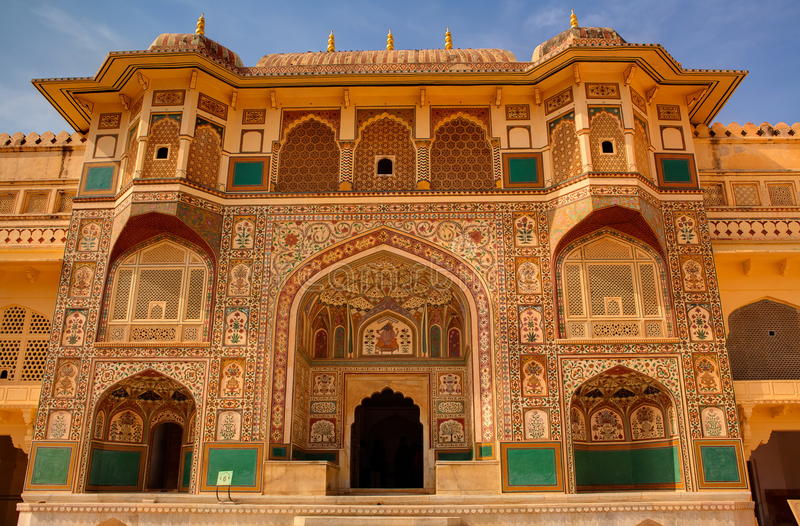 One of India's finest fortified towers, Amer Fort is a UNESCO World Heritage site as part of the Rajasthan Hill Forts. Built in 1592, it overlooks the Moata lake and reflects the precision and ingenuity of the Rajasthani architecture, which is why it is high on the Jaipur tourist list.
Location: Devisinghpura, Amer, Jaipur, Rajasthan 302001.
Famous for: UNESCO World Heritage Site.
Entry Fee: INR 25 per person.
Mehrangarh Fort: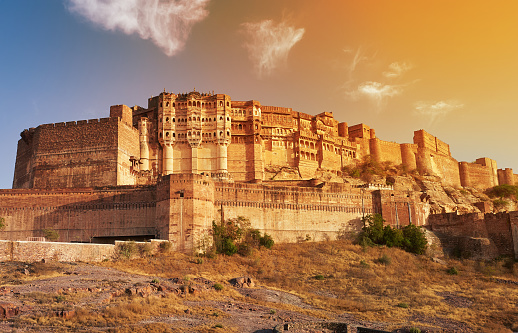 Strong and tall above Blue City Jodhpur, Mehrangarh Fort has its own history dating back to 1460, when Rao Jodha commissioned its construction. Like other forts in Rajasthan, it is pleasing to the eye. It also ranked among the top tourist destinations in Jodhpur.
Location: P.B # 165, The, Fort Rd, Jodhpur, Rajasthan 342006.
Famous: Historical significance.
Admission: Free.
Chittorgarh Fort: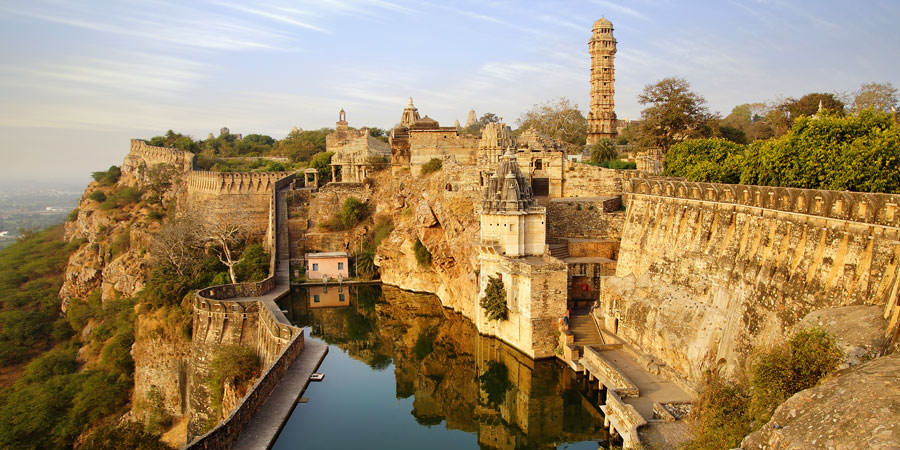 It covers an area of more than 700 acres [700 ha], and with 22 water features inside it, the castle of Chittorgarh is situated on a hill 180 meters high. The fort was full of glory under the rule of famous emperors such as Bahadur Shah and Maharana Udai Singh.
Location: Chittor Fort Road, Chittorgarh, Rajasthan 312001.
Famous for This: It covers an area of 700 hectares and 22 water features.
Entry fee: INR 50 per person.
Golconda Fort: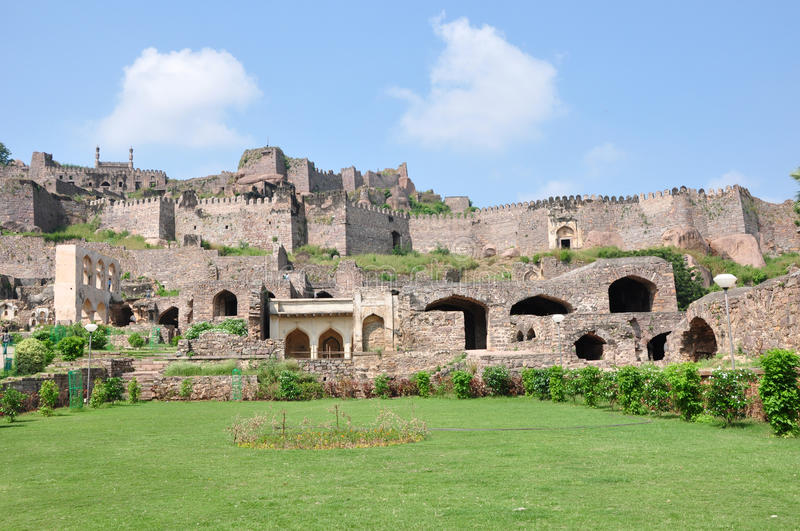 The Golconda Fort is one of the largest fortresses in India, and the Golconda Fort Complex is nothing less than an archaeological marvel. As well as complete buildings, there is great ingenuity involved in the construction as the applause made under the dome can be heard miles away in the 'Bala Hisar' area.
Apart from that, it is also famous for keeping Kohinoor and Daria-i-noor, among many other famous diamonds.
Location: Khair Complex, Ibrahim Bagh, Hyderabad, Telangana 500008.
Famous For: Amazing Buildings.
Entry Fee: INR 15 per person.
Agra Fort: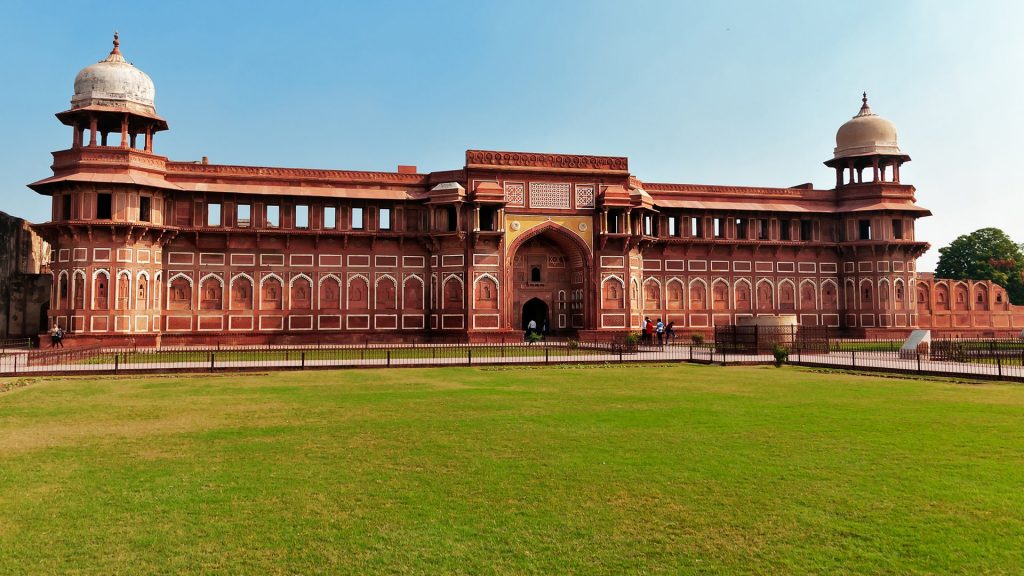 Agra Fort is two and a half miles from one of the Seven Wonders of the World, the Taj Mahal. This castle is one of the most well-maintained castles in India, and is perfectly suited to the UNESCO World Heritage Site title.
This magnificent and attractive building was once a Mughals residence. The castle was originally built by Lodis, the Mughals rebuilt it and did everything in its power to erase Lodi's name from history. There are many false stories about this castle, some created by the locals and some by the Mughals themselves.
Location: Agra Fort, Rakabganj, Agra, Uttar Pradesh 282003.
Famous For This: A complete picture of Mughal architecture.
Entry fee: INR 35 per person.
Gwalior Fort: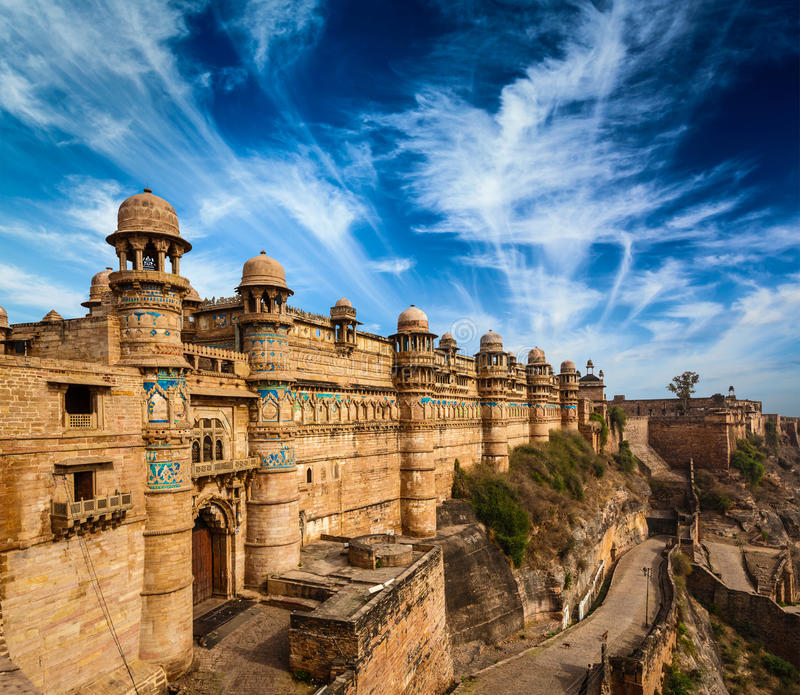 Gwalior Fort is one of the largest castles in India that includes many palaces, water tanks, temples and museums. And it is one of the best places to visit in Gwalior. It covers an area of 3 km sq, with two entrances, called Hathi Pul, the main gate, and the Badalgarh Gate. The museum exhibits religious paintings of the first and 2nd centuries BC, as well as other unusual artefacts.
Location: Gwalior, Madhya Pradesh 474008.
Famous: One of the largest castles in India.
Entry Fee: INR 75 per person.