When it comes to India, there are many amazing stories which will amaze you. One of those stories is the tale of a giant living elephant of Kerala, whose name is Thechikottukavu Ramachandran.
Ramachandran is a tallest elephant which is in the custody of Thechikottukavu temple in Kerala. This elephant is no more than a celebrity because he has achieved the popularity because of his bulky shape and also the damages he has so far caused.
Celebrities are treated as a god in south India, and the same thing is happening with Ramachandran. This elephant has gathered a vast amount of fan following, and people come every day to Thechikottukavu temple to see this magnificent creature. In Hindu mythology, the elephant has got a special privilege because of the Lord Ganesha, and that's the reason why Ramachandran is invited by many people in Kerala on auspicious days as a symbol of the god.
However, if we look back, then history is full of darkness and blood. The giant elephant has so far brutally killed 13 people by crushing them. There are many stories regarding various incidents which might shock you, but this is the reason why Ramachandran is branded as one of the most dangerous captive elephants in the state.
However, Ramachandran is partly blind because his one eye is already damaged, which still doesn't make him less scary. The giant elephant has caused lots of troubles to those who have come across him.
Deadliest Attack Made By Thechikottukavu Ramachandran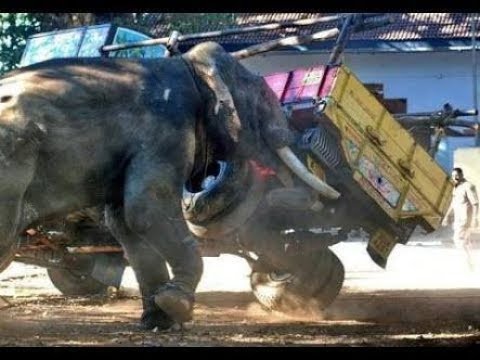 One of the most significant disadvantages of having such type of giant elephant is that they can be extremely dangerous and following incidents prove that point.
During his lifetime, Ramachandran has nearly killed 13 people and injured hundreds of other people. He has even murdered three other elephants brutally.

It's been reported that from 1984 to 1989 Ramachandran has killed five mahouts which were hired to take care of him.

In 2009 during the temple fest at Kattakampal Bhagavathy temple in Thrissur, Ramachandran ran over hundreds of people who injured many people severely, and it even killed a small 12-year-old boy.

In 2009 again at the festival in Eranakulathappan Temple in Ernakulam, Ramachandran killed a woman brutally.

Five years ago, during the Thaipooyam at Perumbavoor, he again killed three women.
Even though the history of this giant elephant is such brutal, it's still worshiped by lakhs of people in Kerala. The fan following of Ramachandran is not only Kerala but also in other southern states of India too. Many people invite him during the auspicious day, and that's the reason giant elephant charges a whopping four lakhs of rupees for a single parade.
Latest news related to Thechikottukavu Ramachandran
As mentioned earlier, Ramachandran is already famous in southern India, and that's the reason you would find thousands of fans of this giant creature on social media platforms also. They all like to know about what's happening around him and whether did he cause any damages or not.
Recently Thechikottukavu temple board mutually decided not to lease out their elephants in any festivals. Thechikottukavu temple is famous for providing significant and big elephants, including Ramachandran during the Pooram or any celebrations. However, the temple's board had decided to take this decision of not letting other elephants out during festival season when recently Authority banned 54-year-old giant Ramachandran for security reasons. The temple is indirectly protesting by doing this against those authorities who have banned gigantic elephant Ramachandran.
Temple authorities recently released the health of status of Thechikottukavu Ramachandran, and it seems like the elephant is doing fine. Doctors reported people would see this giant creature in the next Pooran festival since health is excellent.
Thechikottukavu Ramachandran HD Images
You would get an idea about why is this giant elephant called as one of the deadliest creature living in India after looking at these following HD images of Ramachandran.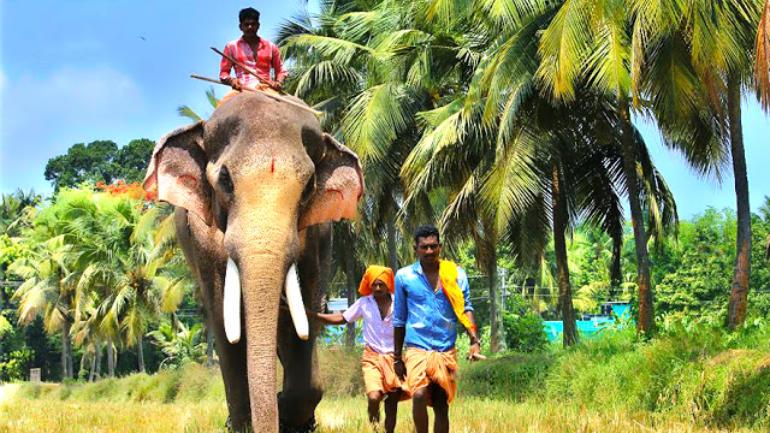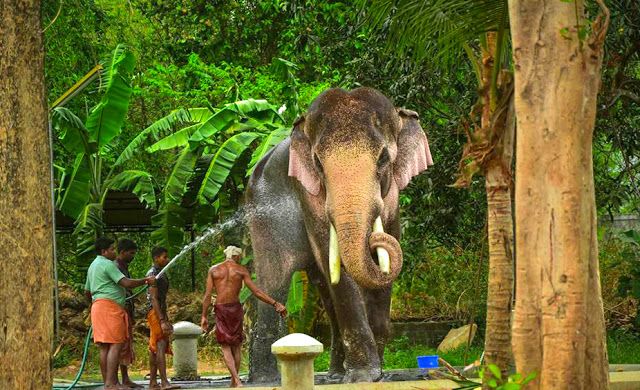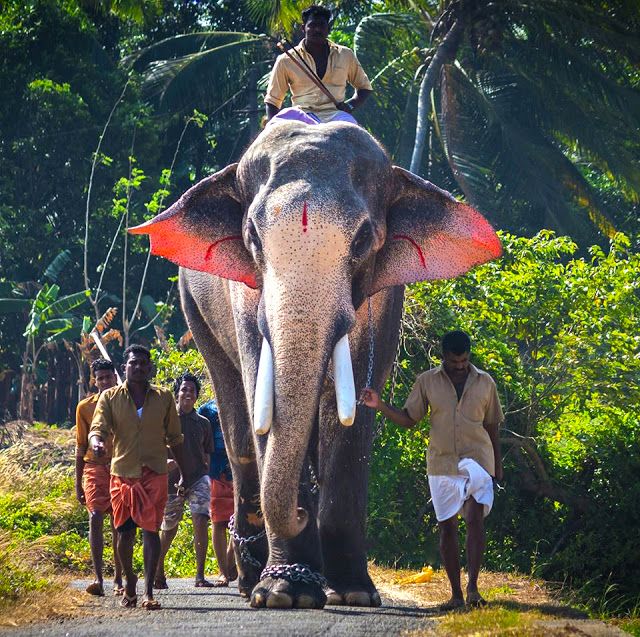 You would sure won't like to come under his path, do you?. Well, if you are planning to see this elephant, then there's only one place where you can see him, and that's Thechikottukavu temple.
Final Words-
Ramachandran is undoubtedly a celebrity in the southern region of India who has got thousands of fan following. But still, this creature is one of the deadliest and most giant elephants living in our country. If you know any other interesting fact about Ramachandran, then you can leave a comment down below and let us know about it.