Introduction
Every national citizen gets a unique identifying number called an Aadhaar card. It is one of the most crucial documents for many reasons. Indian citizens must consequently possess an Aadhaar card, which acts as a proof of identification.
However, updating your Aadhaar card with the proper data is required, particularly if it pertains to your photograph and residence. In this article, we will learn how to upgrade the address and picture on your Aadhaar card.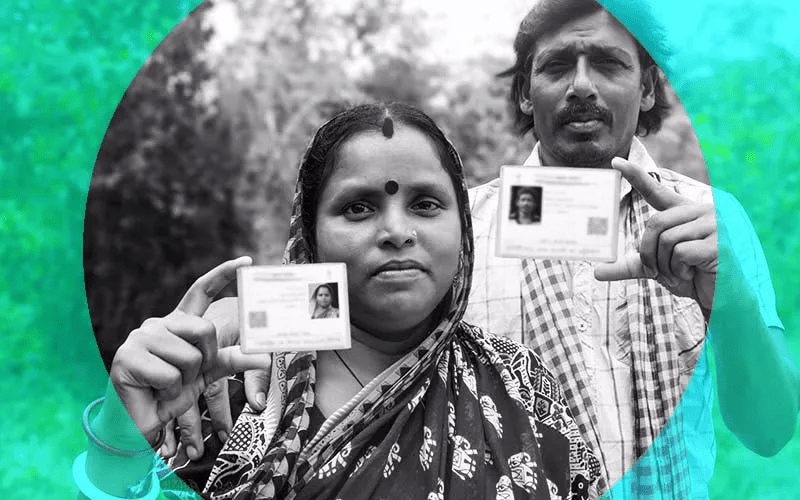 What Is an Aadhaar Card?
A 12-digit identification number issued with the help of the Unique Identifying Authority of India (UIDAI) comprises an Aadhar Card. You get this number by combining biometric information. This information all possess fingerprint and iris scans, demographic data, address, and date of birth.
Because the Aadhaar card number is unique, duplicates and fraudulent identification cannot happen.
You can use it to gain access to numerous assistance programs and schemes managed by the government.
Aadhaar cards encourage transparency.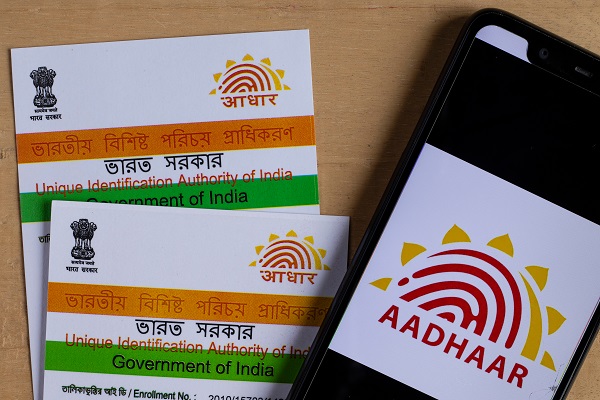 Advantages of Aadhaar for Citizens:
1. It's Universally Recognized
You can utilize the multipurpose Aadhaar card for identification, residence, and age verification. Without requiring further documentation, this card is acceptable by all government institutions for all services and programs.
2. Aadhaar Number One
No resident can have more than one Aadhaar because it is connected to their biometric data and making it unique. It has removed a lot of identities from official databases.
3. Contains People Without Any Current ID Proof
Many of the nation's impoverished and marginalized citizens lack valid identification documents. Applying for an Aadhaar card entitles them to government benefits.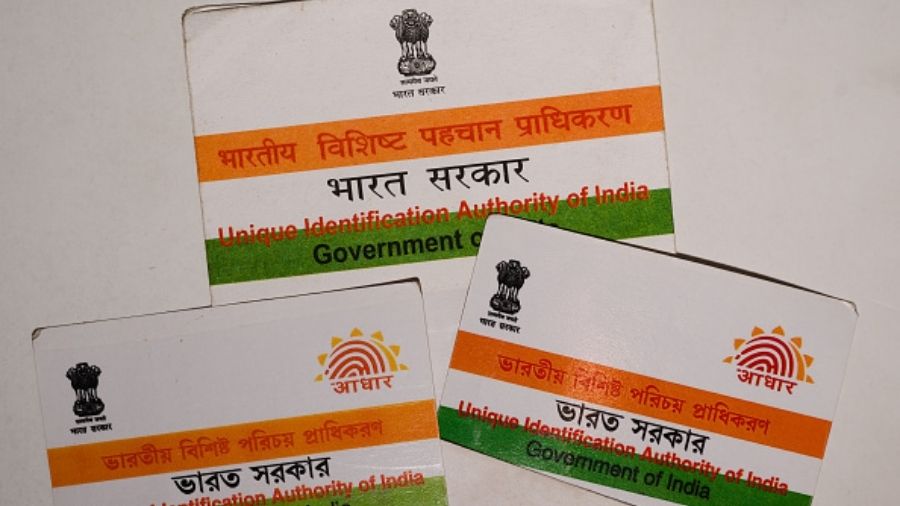 4. Convenience
Services and agencies can reach the UIDAI database wherever for authentication because Aadhaar is a global number. Additionally, you can always have a soft copy of it for simple verification, thanks to the e-Aadhaar feature.
5. Self-Serve Facilities
People can get current information on their rights, authenticate themselves, and request associated services using their Aadhaar. Two-factor authentication, one of its standard security features, ensures mobile payments and banking security.
Who is Eligible for an Aadhaar Card?
The following individuals can obtain an Aadhaar card:
Foreign nationals who are there in India for more than a year, as well as Indian citizens and NRIs,
Children who are below the age of five have the eligibility for the Baal Aadhaar card.
Which Documents Are Needed to Get an Aadhaar Card?
Any of the provided documents can serve as proof of identification.
Voter ID card and passport
PAN card
Driving license
You can use any of the following documents as evidence of address:
Utility bill (gas, water, electricity, etc.)
Bank statement
Ration card
Receipt for property taxes
Policy for insurance
If you do not include this information in any of the documents you submit, you must also supply further documentation, such as evidence of your birthdate. Confirming the precise documentation needed for your circumstances is crucial by contacting the issuing authority.
In addition to these documents, it is necessary to provide biometric data.
Iris scan
Photograph
Fingerprints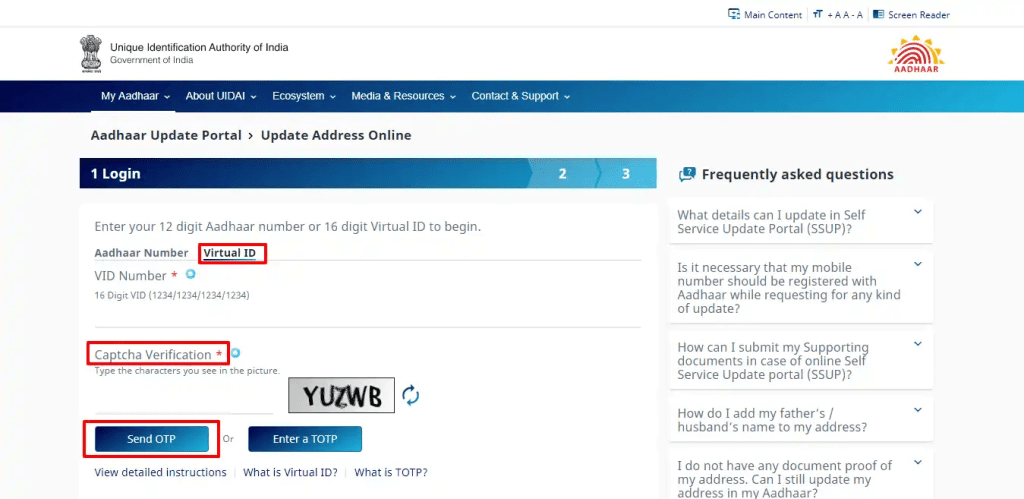 How to Enroll for an Aadhaar Card?
A potential candidate must adhere to the guidelines to register for an Aadhaar Card.
Visit the UIDAI website to locate the closest Aadhaar enrollment center or Aadhaar Seva Kendra.
Complete the Aadhaar card application and send it to the relevant authorities with the necessary paperwork.
Submit your biometric data (iris scans, fingerprints, etc.) as requested.
After the enrollment process is complete, collect the acknowledgment slip.
They will notify your registered email address and mobile number about your UID card enrollment progress.
The address you gave on the form will receive your Aadhaar card.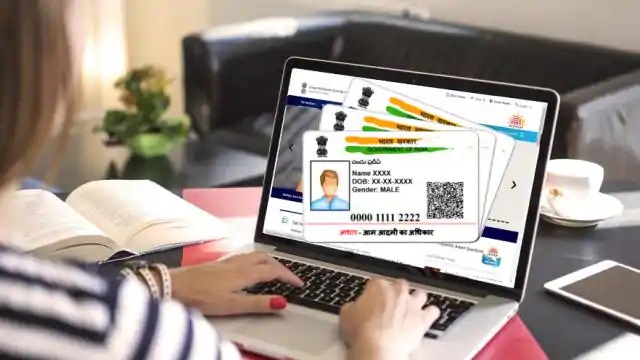 How to Change Photo in Aadhaar Card?
To update the photo on your Aadhaar card, carefully follow these instructions:
From the UIDAI website, download the Aadhaar enrollment form and complete it with all the required information.
In person, hand the Aadhaar enrolment form to an Aadhaar executive at an Aadhaar Sewa Kendra.
Deliver the Aadhaar enrollment form with your biometric data.
An Aadhaar executive will snap a picture of you.
The Aadhaar representative will charge you Rs—100 for updating your information.
After submitting the required paperwork, you will get an acknowledgment slip with the URN.
How Can I Get the Most Recent Aadhaar Card Online?
The steps to download the most recent Aadhaar card online are as follows:
Go to UIDAI's official website.
Go to the "My Aadhaar" area and select "Download Aadhaar."
Enter the security code, Aadhaar number, enrollment number, or virtual ID, and then select "Send OTP."
Enter the OTP that was there to the applicant's registered mobile number at this point.
After completing the "Take a Quick Survey," click "Verify and Download" to access the e-Aadhaar card.
How to Update Address in an Aadhar Card?
The authorities advise upgrading your Aadhaar with biometric and demographic information every ten years. Below is a description of the complete address update procedure:
Go to the My Aadhaar portal online and log in.
Choose the "Name/Gender/Date of Birth & Address Update" option after logging in.
Click on 'Update Aadhaar Online'
Choose "address" from the demographic fields you need to change in the online form, then click "Proceed to Update Aadhaar."
Input the necessary demographic data and attach a scanned copy of the primary supporting documentation.
Pay the Rs—50 non-refundable charges.
It will generate a Service Request Number (SRN). Keep it so you can check its status later.
You'll get an SMS after the internal quality check.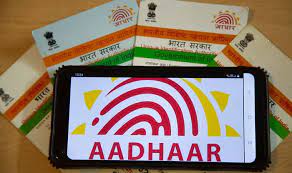 Documents Required For Aadhar Card Address Change
For holders of Aadhar cards, updating addresses has always been challenging, thanks to the UIDAI webpage. Some of the most common proofs of address (POA) are:
Passport (of the minor's parents, spouse, or self)
Bank statement (passbook, account statement from the post office)
Ration card
Voter Identity
Driving License
Senior Citizen ID
Card for Disability
State, Central, and PSU-issued CGHS, ECHS, ESIC, and Medi-Claim Cards with Photos
Three-month-old or less electricity bills, including prepaid receipts
Water Bill (within three months of issue date)
Cell phone Telephone Phone/Bill (Postpaid Mobile) Bill or recent broadband bill (within the last three months)
Policy for insurance (life and medical only)
Property Tax Receipt (within a year of purchase)
Additionally, you need to maintain your proof of identity (POI), which includes your driver's license, passport, PAN card, and voter ID.
Conclusion:
The UIDAI has simplified the procedure for upgrading Aadhaar card information, and people may now easily modify their address and photo online. Make sure that your UID card continues to be a true reflection of your identity and place of residence by following the detailed instructions in this article.
Remember that dealing with governmental organizations, financial institutions, and service providers can be easier and more convenient if your Aadhaar card contains accurate information.. Therefore, take advantage of Aadhaar's numerous advantages by updating your card whenever needed.
Source-
When it comes to providing information on updating Aadhaar card photos and addresses, we prioritize reliable sources. Our references include official government websites, Aadhaar Enrollment Centers, and reputable news outlets. We ensure accuracy and up-to-date information for our readers.
Possible source references for Steps To Update Aadhaar Card Photo And Address