You will be amazed to know that smartphone users are increasing with lightning speed. They will hit a record of 4.3 billion in the year 2023. And we are not kidding!
As per global phone market researches, this market will likely grow with a CAGR of 5.4% by 2027. It shows how vast the phone case market will be in the upcoming years. If you are also thinking of getting into the phone covers business, this is the time.
The Indian phone case market is still growing. You can enter the market with zero inventory, and minimum set-up cost with print-on-demand services. It is done once you find the niche.
Market sustainability is achieved by enabling product customization at your store.
This guide is a complete informative article to clear all your doubts regarding phone case business online. It will help you to grow and build your business. Tie your shoelaces and be ready with your creativity and entrepreneurship for this startup. Let us find out how can you get the gear of the horse:
Before we proceed, let us unlock your queries related to the Indian phone case market:
How is the Phone case business in India?
Phone Case business India is still flourishing. Youngsters and people below 30 years prefer mobile cases. The Times of India survey states that around 1.24 crore boys and girls present in each state of India aged between 10 yrs to 19 yrs. By this, you can estimate how huge this market is. There are fish everywhere. You have to hunt.
What does the Phone case business set-up cost in India?
The investment in the phone case business is low as compared to other businesses. You can start your business on your own without any coworker or employee. If you already run a grocery or stationery store, it becomes an easy side business.
Similarly, if you are a college student you get a vast business scope. As your customers are your schoolmates and college students.
What is the Phone case manufacturing cost in India?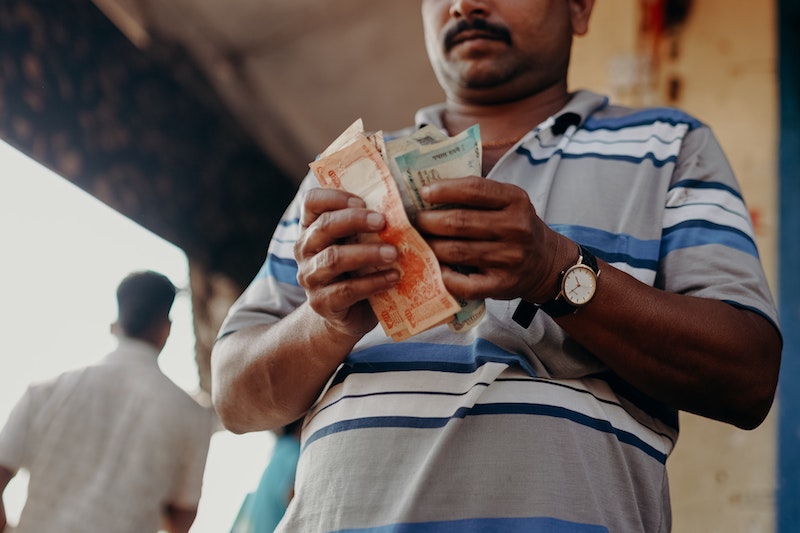 Smartphone cases are available in varied materials, mainly polycarbonate and silicone. There are also pure leather cases, PU cases, and carbon fiber cases trending.
The cost of manufacturing a phone case depends on the material you pick, shape, size, weight, and complexity of the design associated. All these designs are imprinted via specific dyes and tools. The manufacturing cost depends on the volume of products you run.
If you opt for a polycarbonate or silicone case, you will require a mold for injection or compression molding. The cost of such molds depends upon the cavities of the molds.
A simple single cavity mold tray made of low hardness steel will cost you around 37,500INR. A high-quality tool will be a bit costlier and cost up to 2 Lacs. It depends on the production of the company. If you produce a few thousand cases, a 37,000 tool is sufficient for your business. The expensive tool easily produces a million cases without wear and tear.
If you are planning for a small business that will make 5000 cases and so then 500$ or 37,000INR tool is apt. It will remunerate to 0.10$ or 7.5INR per case.
Let us see the profit details. To explain to you, in short, iPhone X alone sold 16 million units worldwide. So you know your selling segment now.
But this is just the tool cost. We need to add designing cost, developing cost, and testing. Also, the cost of plastic raw material, cost of processing, contract manufacturer ( who will run the machine and converts the raw material to the final phone case), machine cost, packing, and shipping cost aggregate.
It looks daunting, right. Don't worry- we have good news. Even you pick the best TPU or silicone case. It will be under 2$ per case (150INR), and the production cost is about 1$ per case (75INR).
Are you working on leather cases? You will not require such complex tools. You need raw material, machinery for the craft purpose, and sorted. The crafting cost is low in leather cases, especially when the production is low.
Is Phone Case a Profitable Business? & How much can you charge customers?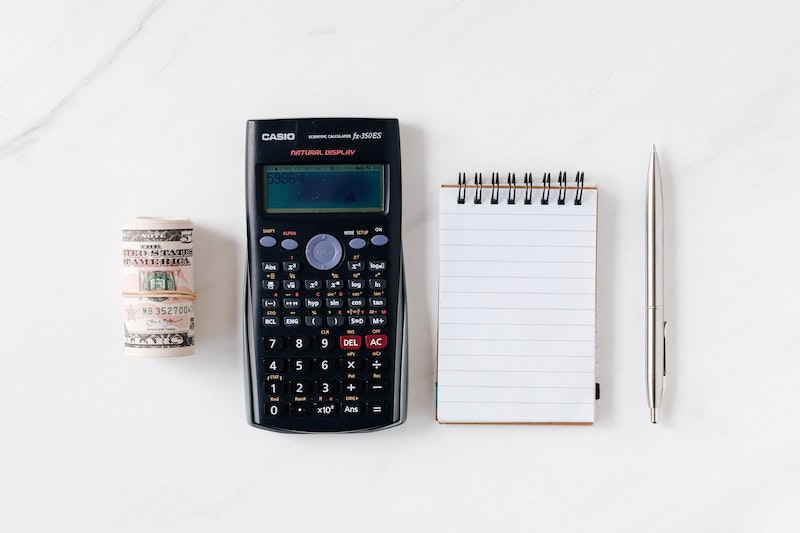 Yes, it is!
Mobile cover manufacturing is a profitable business idea. You can find your detailed answer in the above paragraph. Still, we would like to elaborate for you for a better vision.
There are more smartphones than the population. It is because people often use more than one cell phone. So the demand for phone cases is high.
If managed sensibly, this business can be highly profitable. Custom-designed cases are vend to a 600% profit margin. Indian Smartphone sales are inflating, and so is the phone case manufacturing business.
There are significant capital inputs during the startup. It is a one-time investment, and you can assure colossal returns with the business growth.
Stay Tuned For More Info!
How to start a phone case printing business ?
The phone case business model is engrossing. You should be particular about your findings and researches before you start investing. Here is how to execute your plans !
An Overview:
✓ Conduct A Market Survey
✓ Make a Business Plan
✓ Clear All The Legal Formalities For Starting a Phone Case Business
✓ Find Phone Case Designs
✓ Branding
✓ Pick an Online Store
✓ Select Printing Method
✓ Finding Manufacturer
✓ Launch and Promote the Online Platform
Conduct A Market Survey:
Any business is successful only when directed with diligent research. Read related information, talk with at least 50 people of the same industry and gather data as much as you can. Here is the outlay of a research plan:
Market Leaders: You should check on the brand leading the trade. Know everything about their company.
What are they selling?
How are they selling?
What is their strategy?
What is their segment??
What is their target customer?
What is the revenue?
What is the profit?
What are their marketing strategy and prices?
Size of the Market: You should know your customers. How many people are interested in buying your product? It will help you make strategies to grow and stay in the run.
Targeted Niche: You should know whom to sell your product. Think about the group that would be buying phone cases. For example, teenagers might go for a funky case. Housewife and working professionals will be interested in minimalist and sturdy cases. Identifying your customers will help you in:
To choose phone case designs
Website designs
Marketing Strategy
Phone case material
Pricing
Pro Tip: The key for a successful business is to find the problems and then offer the solutions. Branding is successful this way.
Do a SWOT Analysis. You should know competitors' strengths and weaknesses. It will let you bridge the gap between a customer requirement and your product.
Make A Business Plan: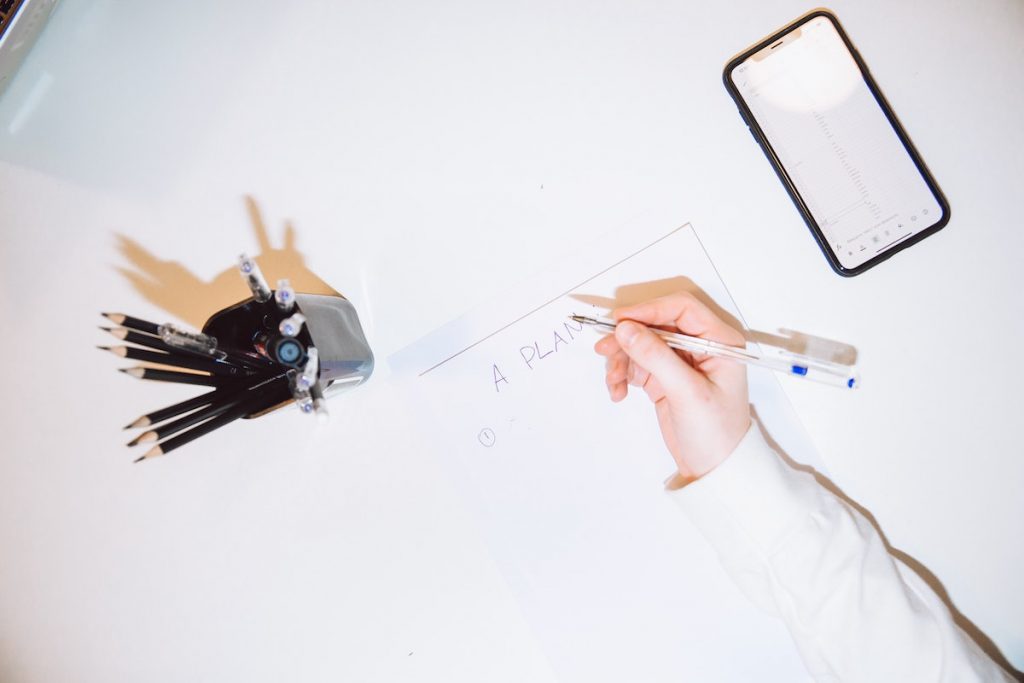 After you research and gather essentials. It is time to get into the game. Make a business plan. It will help you to direct and execute your ideas. Here, vital decision steps in the type of phone case, design to print, naming the brand, and final strategy.
Phone Brands/Models :
Before picking a phone cover, you should be clear about phone models. For this, you should know which phone model is the best selling in your region. Best Selling mobile phones in India 2021 are- Xiaomi Redmi Note 10 Pro, Xiaomi Redmi 9 Power, Realme Narzo 30A, Samsung Galaxy A52, Samsung Galaxy A56, Vivo V20, Oppo A53, One Plus 9, Jio Phone Next etc. You can check the related data list online.
You can do keyword research online to search for what people demand- Online searching tools like Google Keyword Finder, KWFinder, etc. Help you to track search volume.
Types of Phone Covers/ Cases:
Silicone Cases/ Gel Cases: These are lightweight cases used widely for customizing phone cases. They are flexible, durable, and transparent. They are made for the customers who prefer the original look of the phone and like to layer it up for style and pristine.
They are affordable and easy to manufacture. It is easily stored and shipped anywhere. Generally, printed texts, designs, and patterns are personalized in these cases as per customer demands.
Bumper Cases: These cases are shock-resistant, highly durable, and less malleable material that covers the phone edges well and looks sturdy. People who are looking for a minimalist design should opt for this case. They do not overshadow the original phone design and provide adequate protection. Some of these cases have a black plate for additional shields.
These cases do not require in-house manufacturing investment. Instead, you can order it from another manufacturer. It does not mean you lose control over your products, but you divide your hassles by freeing from the handling and shipping process.
Tough Cases: Our hard-earned money goes into the purchase of a mobile phone. Some people save money bit by bit to buy their dream smartphone. We can't relate more!
It is a huge investment. We like to protect the money disbursed on the device from any calamities. Here, tough phone cases come to the rescue. They are designed specifically for better grip and protection.
It is thicker than the device, and the material used is hard-wearer. The thickness does not add weight, but the bulkiness is not a problem to many. These are costlier to make as it requires scrutiny. It is better to manufacture cases and design in one unit to curb wastage.
Folio or Wallet Cases: These cases are fascinating. They are folding covers that look like a notebook. Practically you are securing your phone from both sides. Also, there is no sneak peek, you know.
These wallet with mobile covers are also a wallet so you can keep money and cards. It is fabricated in leather or leather-like materials. So, it just needs wrapping and stitching, which is required for production.
Fabric Cases: Fabric phone cases are also in trend. They are sustainable than plastic. They are stylish and highly customizable. They add good grip to the phone.
Carbon Fiber Case: Carbon Fiber phone cases are stiff, have high tensile strength, are lightweight, low thermal and chemical resistance. It is typically used in the aero and automotive industries for the best protection. Go for a carbon-fiber phone case.
Rubber Case: Rubber phone cases add strength and grip to the phone. However, they are a bit bulky, but the level of protection that you get from a rubber phone case is incomparable.
Metal Case: Metal cases are also a good option. Aluminum is the most common metal used to design phone cases. Although, you may find other alloys like titanium, brass, or even gold in the phone case types. Metal cases protect the phone from scratches and falls. However, they are a bit heavier as compared to other materials.
POPULAR/TRENDING PHONE CASES STYLES:
These are elaborated for your guidance. You should know what is trending in phone cases in India.
Custom Phone Cases: Customizing phone cases portray your sense of style. It is easy to keep your device safe with style. It is your choice, and you have the freedom to choose. Get it done by personalizing your phone cases the way you like.
Custom Photo Cases: Custom phone cases are fun. They are a great way to showcase your loved ones who are an integral part of your life. Whether you are a mother of a cute newborn or a super popular cool college-going girl, it is good to own photo cases.
Phone cases with popsocket: Get a complete phone case set by adding a cute popsocket that matches your phone cover. You can add initials of your names, fonts or add patterns on them for a fresh appearance. Young people prefer Popsocket phone covers as it is easy to handle and click selfies for social media accounts.
Designer Phone Cases: Designer phone cases are in trend. They are drool-worthy and splurge-worthy. It is because mobile is an accessory that always rests in our hands. Investing in upscale cases makes you look rich and chic. It is besuited to amp your look by carrying it with your smartwatch or dress.
Bracelet Phone Cases: Bracelet Phone cases are super chic. They are made of TPU material and add perfect grip and precise cuts to the phone cover. They look lovely and girly. So, if you are not carrying any bracelets in your hand, this is a perfect way to accessorize your hands.
Clear All The Legal Formalities For Starting a Phone Case Business:
To avoid any legal issues- it is always good to know all the legal proceedings. Online selling platforms also require business licenses to operate online sales legally. You need-
Business Operation License: It is a permit to allow you to function in a city, state, or country.
Sales Tax Registration: This license will help you get a tax permit.
Employer Identification Number (EIN): This is a tax ID that identifies your business.
Seller's Permit: This is a license to sell products online.
Find Phone Case Designs:
If you are artistic, you can create unique designs using Photoshop, Caseapp, etc. You can also reach out to professional designers.
Apart from ready designs, you can let your shoppers design their mobile phone cases via the designer tool. Let this be your USB. Integrate a designer tool in your website for users to design phone cases.
Branding:
Branding is a way to create a unique name, identity, term, design, and symbol that differentiates one's goods or services from others. As Jeff Bezos says, "Branding is what people say when you are not in the room". For strong branding follow these rules:
Customer Recognition: Do you remember Mc Donald, Dominos, or iPhone logo? That is what strong branding is. If we take names, people recognize you. The logo should be eye-catchy, and people should stop by your website.
Consumer Loyalty: A catchy name or logo reminds the customer about you. Shopping for a phone case calls for your brand.
Credibility: Having a powerful brand identity calls for faith and trustworthiness.
Differentiation: Brand will stand you out from your competitors.
Brand Identity Strategy includes:
Debonair, chic, and catchy typography.
A simple logo that is easy to remember and recall.
Symbols and names should portray your products.
It should be unique and vibrant. Colors are powerful and are psychologically connected.
Pick an Online Store:
The Print-on-demand business model involves zero inventory and minimum setting cost as you print cases only when an order is received. Here is how you do it:
Create: Add a design to phone cases.
Sales: Customer orders a phone case.
Print: Your store transfers orders to the printing department.
Ship: The POD department packs orders and ships to customers.
For the print-on-demand process, you need to get an online e-commerce website. Popular eCommerce websites like Pepperly. will allow you to manage sales.
Today commerce sites are way ahead of buying and selling. Choosing websites is crucial and depends on your budget.
Once you have established an online platform attracting customers will be your next job. It is tough, and you need to offer personalization for traffic.
Businesses are successful when you allow freedom to customers to customize products accordingly. As mentioned, allow buyers to customize photos, fonts, or backgrounds. It is profitable for both seller and buyer. The buyer gets the exact product they want, and the seller can charge a premium price.
These are the benefits of an integrated designing tool:
Huge millennials love product customization. It will attract customers.
Personalized phone cases have feelings attached. They will repurchase, and sales will increase automatically.
Google will rank you good, and you will be on the top list if someone asks for customized phone cases.
Mobile Cover Designing Software Benefits:
Background color management
Custom upload image
Customized templates
Image editing
Many design areas
Customizable clip arts
Image effects
This software is fun to use.
Customers will spend time on your website making a purchase. You can set custom pricing, control editing, etc.
Select Printing Method:
There are many printing methods. These depend on the design type and quantity. If you want to print photos, colors, and patterns, you will need a method to process them all. Check these phone case printing methods:
| | | | |
| --- | --- | --- | --- |
| Printing Method | Cases Suited | Pros | Cons |
| Screen Printing | Gel, Rubber, PU, Wood, Metal | Good quality and colorsHigh volume orders | Less durability, slow production, small quantities is costly |
| Digital UV Printing | Wood, Metal, Plastic | Affordable, fast production, high quality, creative | Not durable |
| Embossing | PU Leather | Cost efficient, reliable and quick turnaround time | No colors and images, suited for malleable materials only. |
| Heat Transfer | Plastic, Metal, PU, Leather, Wood | Complex prints, durable and cost effective | Slow production, bulk orders cannot be fulfilled |
| Hydrographic | Plastic, Wood, Fiberglass, Metal | Complex prints, cost efficient, glossy/ matte finished product | Less durability |
Finding Phone Case Manufacturer:
If you are a newbie, you might not get a manufacturer. So, it is good to search for manufacture online on Google and Alibaba. Keep a few details in mind:
Product/Item: Always keep your mind clear about what item you require and pick accordingly. Don't get tricked by manufacturers selling their products that are not required.
Quality: Quality is the sole of any company. Go through the details and then pick the best.
Price: Ask for quotations from the market before you make a purchase. And pay the standard amount.
Timing: Ask the manufacturer about delivery timings and how many days does it take to complete an order for your better planning.
Minimum Order: Ask the manufacturer about the minimum order quantity. Many manufacturing units take orders of minimum units.
Sample Price: Ask for a free sample before you place an order.
This procedure is time-consuming but worth it. Always meet the seller in persona and clear all your doubts. It will help you pick the best.
Dropshipping On Your Behalf:
Many manufactures give you the benefit of drop shipping. They directly ship your consignment to the customer.
Dropshipping Model:
Order Placed> Order Processed> Drop Shipper Order Receiving> Order Shipped> Consumer Receives Goods
Benefits of Drop Shipping:
Easy to manage
Time-saving
Cost Reduction
No stock ups
Offer Trendy products
Launch and Promote the Online Platform:
You have sorted everything that you need to start up a phone case business. Now you are ready to launch your product in the market.
Know these marketing methods for your online firm-
Search Engine Marketing /Search Engine Optimization : 
It is a method to generate traffic on your website by showing them on the top when any keyword is typed on Google. SEM is a paid advertisement and creates pertinent prospects. Paid advertisements allow you to put your website on top. You can hire any top seo agency or full fledge digital marketing agency.
Social Media Marketing:
Using social media accounts to connect with customers is a great way to flourish businesses. You can pick two or three noteworthy social accounts for your target audience. Like Instagram, Pinterest and Facebook are great to promote businesses.
Influencer Marketing:
Customers like to buy what is reviewed by a famous image. Nearly 40% of people agreed that they purchased goods promoted by social influencers on Instagram, Twitter, or YouTube.
Is this Business Right?
This business is adept for creative and practical persons. There are tons of options for custom design phone covers, but some will be highly profitable.
A good owner should know the market trends. He should know how much to invest and to save for a flourishing business. Make modest choices and focus on customer goodwill.
Daily Working after Launching a Custom Phone Case?
Business owners may see your manufacturing process, and you have to be positive with all the jobs.
Conduct market research every month to know what is gravitating.
Retail owners can add profit by displaying your product. Make a great relationship.
Manage online listings.
Advertise your products online and offline.
Attend events to promote custom design phones.
Always find creativity in your designs to trend.
What business skills do you need to lead the custom phone cover market?
Artistic and creativity is all you need to do this business. But that's not all. You also need customer relations and selling expertise- even if you are selling products online. You can hire a customer representative that will chat with customers to know their interests. If you have budget constraints, you can be the representative of your site.
Pro Tips For Starting A Custom Phone Case Business:
Explore the phone case market. Later decide what phone case you are picking. Folio and Bumper cases protect phone cases from scratches and falls. The slim case covers the back, and tough cases are super protective. But many people like slim cases as they are not bulky. You will see battery cases in the stores these days. They feed extra life to the battery to stay long.
Offer your best design to the customer and ask them what they feel about it. Decide on the proper sales channel. You can sell it on online platforms or simply launch your website. You can also go through local stores first with your products to know customer response. It will take a bit of time but you will save your hard-earned money.
Is It necessary to Build a Team?
No, it is not. You don't need a team right from the beginning. If you have got the nerve and your business has flourished, you can hire people to perform specific roles in your company.
You can either go on a temporary or contract basis or permanent depending on your company profit and sales. It is when you are ready to expand your business.
Now you are all set to start!
Building a phone case business is easy as compared to other enterprises. With a vast market comes opportunities, barriers, and competition. You can talk to us if you have any confusion.