Introduction
Whether you're a frequent jet-setter or an occasional traveler, one thing is for certain; choosing the right luggage can make or break your travel experience.
From carry-on to checked bags, luggage comes in all shapes, sizes, and materials, making the decision-making process overwhelming at times—But fear not!
In this ultimate guide, we'll walk you through everything you need to know to make an informed decision and find the perfect luggage that suits your travel style and needs. So, let's get packing!
Factors to Consider When Picking Your Luggage: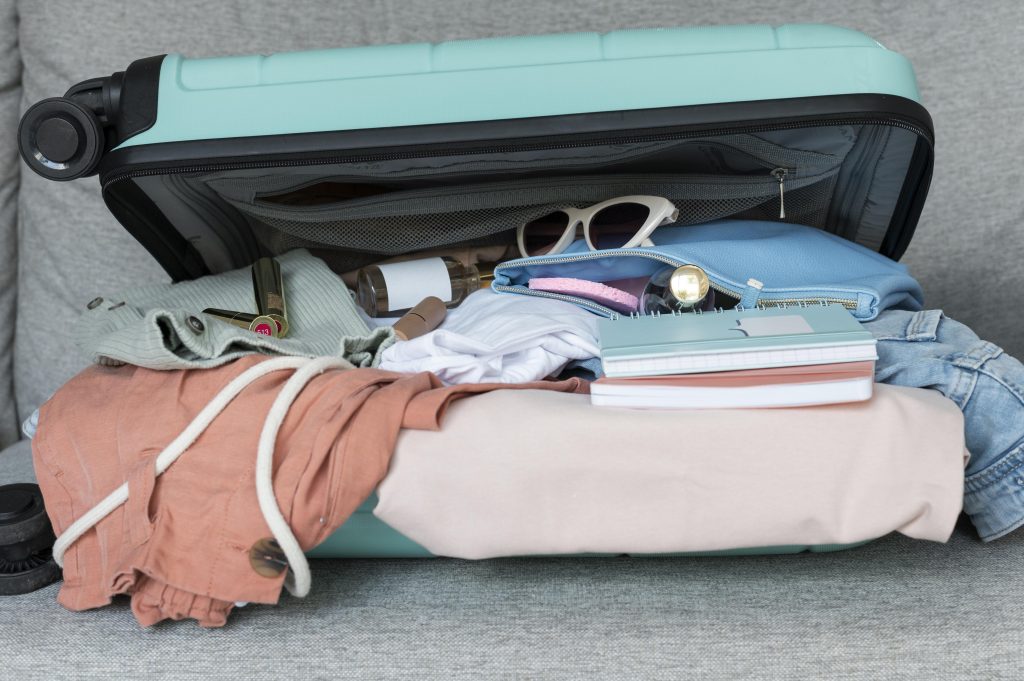 1. Size Matters
When it is about luggage, size matters— Determining the ideal size depends on various factors, such as the duration of your trip, your destination, and your packing habits.
If you're a minimalist packer who loves convenience, a compact suitcase may be the way to go. A larger checked bag may be necessary if you are going on a longer trip or if you tend to overpack. Remember to consider airline regulations and weight restrictions— this can vary depending on your itinerary.
2. Material World
The material of your luggage plays a crucial role in its durability, weight, and overall appearance. The most common materials used in luggage construction are hardshell (polycarbonate or ABS) and softshell (nylon or polyester).
Also Read- The Ultimate Guide to Luggage Materials
Hardshell suitcases offer superior protection for fragile items and are water-resistant— while softshell options are more flexible and expandable. Consider the pros and cons of each material and choose the one that best suits your travel style.
3. Wheels and Mobility
Let's face it: dragging heavy luggage through crowded airports or bustling city streets is no fun. That's why the type of wheels your luggage has matters more than you might think. Two-wheel suitcases or roll-aboard are lightweight and great for smooth surfaces.
On the other hand, four-wheel suitcases, or spinner bags, offer 360-degree mobility and are ideal for maneuvering through tight spaces.
4. Understand your needs
Nobody wants to spend their precious vacation time rummaging through a disorganized suitcase. That's why having proper compartments and organization features in your luggage is essential.
Look for suitcases with multiple pockets, dividers, and compression straps to keep your belongings neatly arranged and secure during transit. Some luggage have built-in charging ports for your electronic devices, adding convenience.
5. Style and Personal Touches
Lastly, let's not forget that your luggage is an extension of your style. From sleek and sophisticated designs to bold and vibrant patterns, luggage options are plentiful. Select a bag that not only suits your travel needs but reflects your personality. After all, nothing says "adventure" like a suitcase that stands out from the crowd!
Types of luggage bags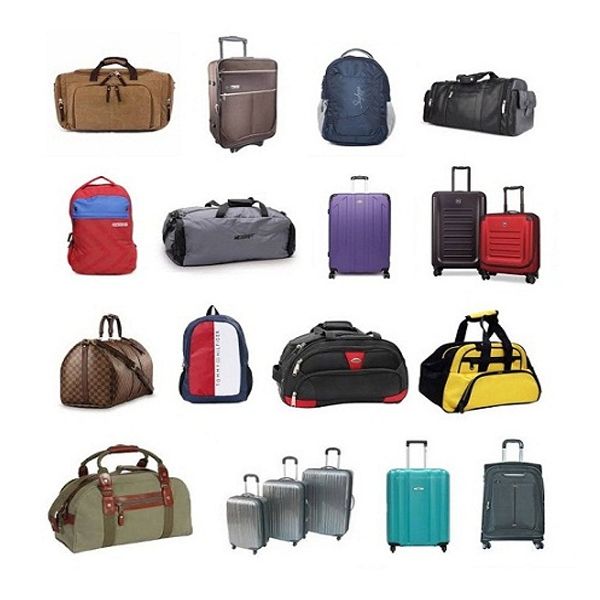 Here are several types of luggage bags available in the market. Here are some common types:
1. Suitcases
These are the most common type of luggage bags and come in various sizes, from small carry-ons to large checked-in bags. It usually has wheels and a retractable handle for easy transportation.
2. Backpacks
Backpacks are versatile and convenient for travelers who prefer to carry their belongings on their backs. They are available in different sizes and designs, including travel-specific backpacks with multiple compartments and padded straps.
3. Duffel Bags
Duffel bags are soft-sided bags with a cylindrical shape and a top zipper. They are lightweight and flexible, making them suitable for short trips or as a secondary bag. Some duffel bags include wheels and a retractable handle.
4. Garment Bags
Garment bags are designed to keep clothes wrinkle-free during travel. They usually have a hanger hook and multiple compartments for organizing clothing items. Garment bags can be carried by hand or folded in half and carried as a duffel bag.
5. Tote Bags
Tote bags are spacious, open-top bags with sturdy handles. They are versatile and can be used as carry-ons or for day trips. Tote bags often have multiple pockets and compartments for organizing smaller items.
6. Rolling Bags
Rolling bags, also known as wheeled duffel bags, combine the flexibility of a duffel bag with the convenience of wheels. They are ideal for travelers who need to carry a lot of items but still want the option to roll their bags.
7. Hardshell Bags
Hardshell bags are made of durable materials like polycarbonate or ABS plastic. It provides excellent protection for fragile items and is resistant to water and impact. Hardshell bags often have wheels and a retractable handle. The choice of the bag depends on personal preferences, travel needs, and the duration of the trip.
Qualities Every Traveler Should Look for in luggage bags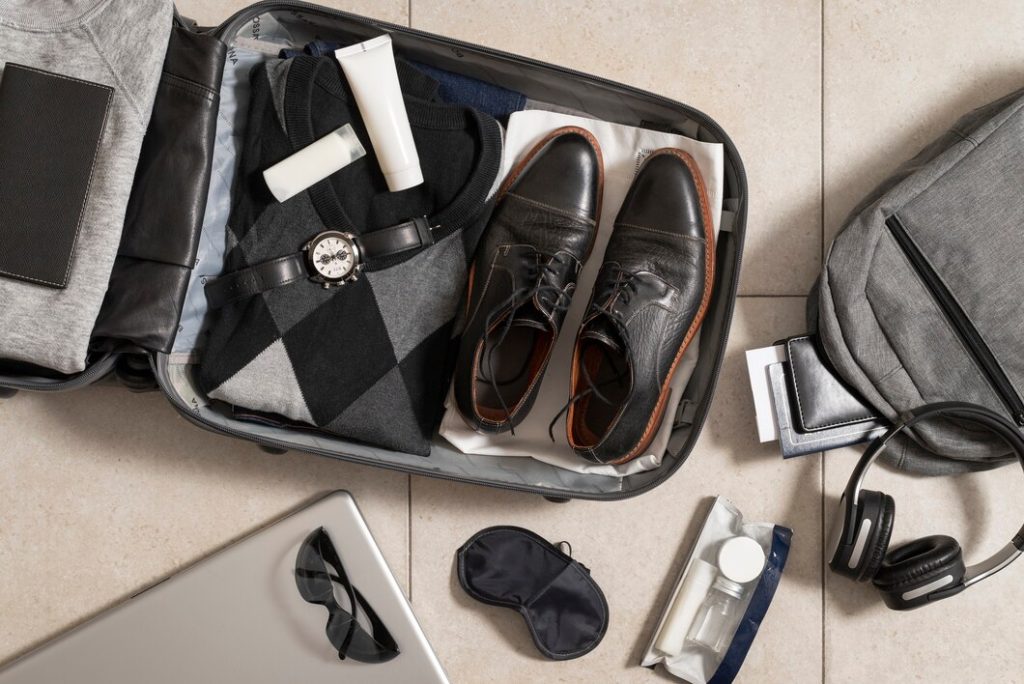 1. Durability
Look for bags made from sturdy materials like nylon or polycarbonate. Corner reinforcement, robust zippers, and solid handles are also required. Trust us, you want a bag that can handle the bumps and knocks of life on the road.
2. Size and Weight
You don't want to start your trip feeling like a pack mule. That's why finding the right size and weight is crucial. A bag that's too small might leave you struggling to fit everything in, while an oversized bag could result in hefty baggage fees.
3. Organization
Buy luggage bags with multiple compartments, zippered pockets, and dividers. You can keep your shoes separate from your clean clothes, bonus points if the bag has a dedicated laptop sleeve or a toiletry pouch.
4. Maneuverability
Opt for bags with multi-directional spinner wheels, as they allow for smooth gliding and effortless maneuvering. Telescopic handles are another must-have feature, ensuring you can adjust the height to suit your comfort.
5. Security
Buy secure locking systems like TSA-approved combination locks, which provide peace of mind without the risk of damage during security checks. Additionally, bags with slash-proof or lockable zippers can deter would-be thieves, keeping your valuables safe and sound.
Suitcases vs. Backpacks: Which is better?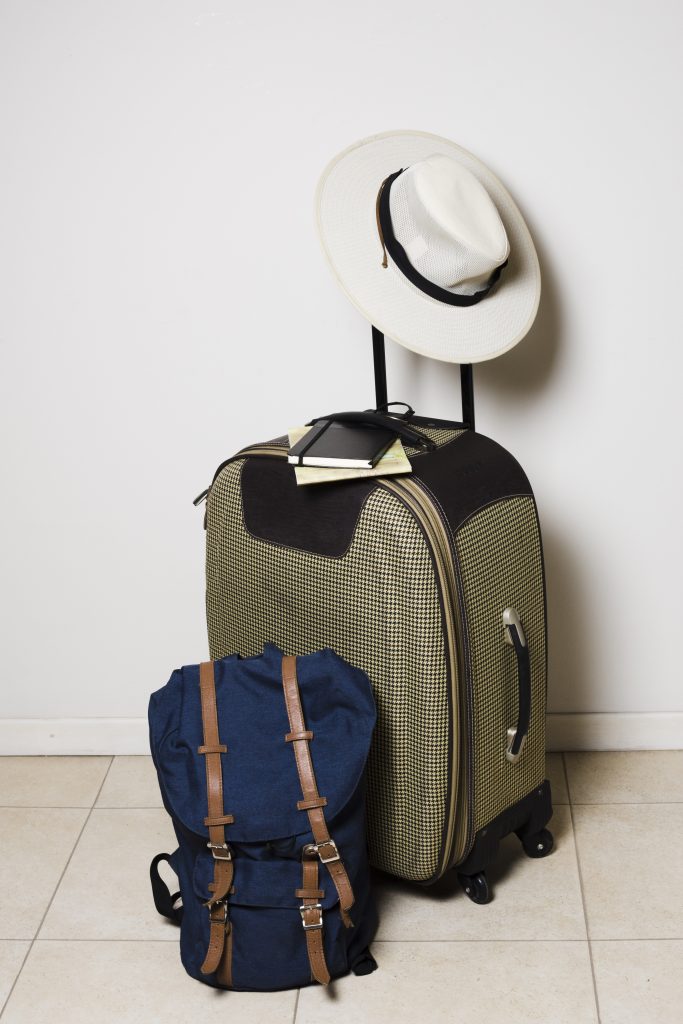 Suitcases have more storage space than backpacks. But backpacks are typically more versatile and easier to maneuver, especially in crowded or uneven terrains. While suitcases often come with compartments and dividers, making it easier to keep your belongings organized. However, backpacks with multiple pockets and compartments are also available, allowing for efficient organization.
Consider the nature of your travel. If you're going on a business trip or staying in hotels with smooth surfaces, a suitcase is a better choice. If you're planning outdoor activities or backpacking— a backpack would be a better choice.
Sizing Up Your Luggage: Understanding Airline Restrictions and Requirements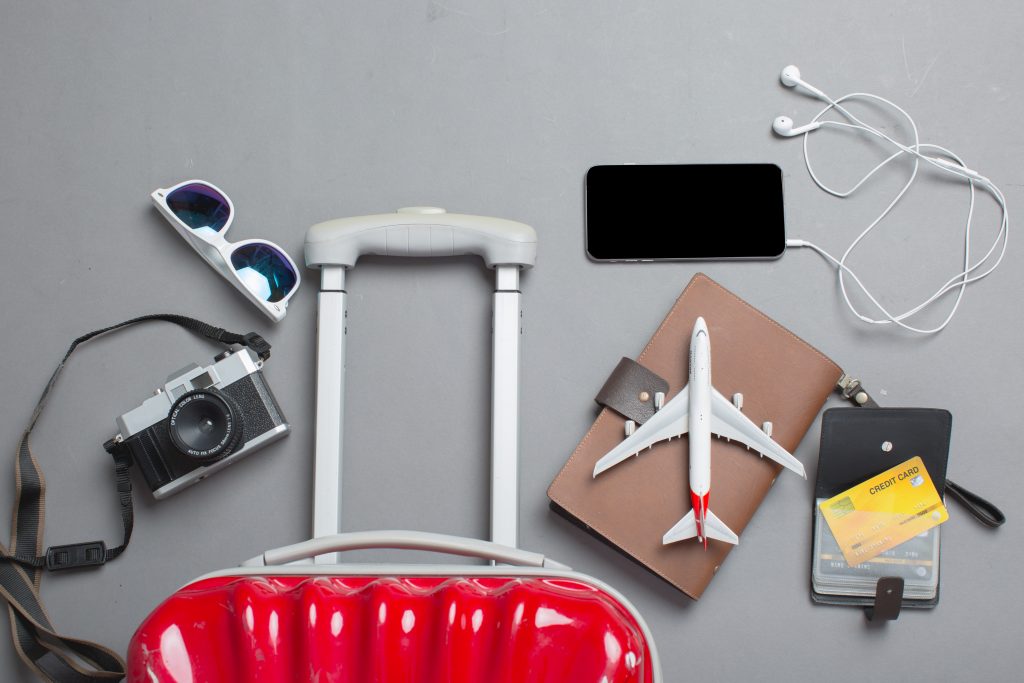 1. Size and Weight
Most often, the maximum dimensions for a carry-on bag are around 22 x 14 x 9 inches (56 x 35 x 23 cm). It is crucial to remember, however, that these measurements may change significantly depending on the airline. Always check your airline's website or contact them directly for accurate information.
Generally, the weight limit is usually around 22 pounds (10 kg). Again, this can vary, so double-check with your airline. Checked baggage weight limits can range from 44 to 50 pounds (20 to 23 kg) for most airlines.
2. Additional Baggage
In most cases, airlines allow you to bring more than one bag on board, but there may be limitations or additional charges.
3. Oversized and Overweight
If your luggage exceeds the prescribed limits, airlines may charge you extra fees. Oversized and overweight baggage fees can be quite hefty, so it's better to pack smartly and avoid any surprises.
4. Pack Like a Pro
– Invest in a lightweight suitcase
– Use compression bags
– Consider shipping heavy items
– Pack essentials in your carry-on
Top 5 luggage bags from Amazon under 6000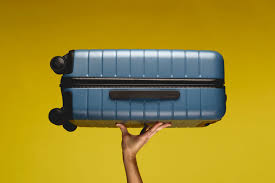 1. American Tourister Jamaica Polyester Suitcase
– Material: Polyester
– Capacity: 80 liters
– Dimensions: 49 cm x 29 cm x 77 cm
– Features: Expandable, fixed combination lock, four wheels
– Price: 4,999 INR
2. Safari Thorium Polycarbonate Hard-Sided Suitcase
– Material: Polycarbonate
– Capacity: 66 liters
– Dimensions: 46 cm x 26 cm x 66 cm
– Features: Scratch-resistant, fixed combination lock, four wheels
– Price: 5,199 INR
3. Skybags Rubik Polyester Soft-Sided Suitcase
– Material: Polyester – Capacity: 77 liters
– Dimensions: 47 cm x 32 cm x 77 cm
– Features: Expandable, fixed combination lock, four wheels
– Price: 5,399 INR
4. Aristocrat Nile Polyester Soft-Sided Suitcase
– Material: Polyester – Capacity: 65 liters
– Dimensions: 47 cm x 32 cm x 65 cm
– Features: Expandable, fixed combination lock, four wheels
– Price: 3,999 INR
5. AmazonBasics Hardside Spinner Luggage
– Material: ABS hard-shell
– Capacity: 78 liters – Dimensions: 50 cm x 32 cm x 77 cm
– Features: Scratch-resistant, telescoping handle, four wheels
– Price: 4,999 INR
Conclusion
Choosing the perfect luggage doesn't have to be a daunting task. By considering factors such as size, material, wheels, organization, and style, you can find the ideal travel companion that will make your journeys more enjoyable and stress-free.
Investing in a quality bag that suits your needs will go a long way in ensuring a smooth travel experience— even if you don't need the latest technology in luggage. So, happy travels and bon voyage!