We all read the news and nowadays there are lots of news coverage given on a topic called "Aadhar card". If you don't know what aadhaar card is then don't worry because aadhar card is nothing but a 12 digit unique identification number issued to every resident of India according to their demographic and biometric information. However many people know this basic information but very few of them know what was the purpose of launching this scheme.

All About Aadhar Card Online/Offline Services

We know that India has got the second largest population in the whole world and for a country which has got that much of population, it is very hard to identify every single person living in a country. So in order to clarify every individual person's identity government of India announced a single document which will be served as the 'proof of identity" over all other documents. All the rights of issuing, collecting and modifying the aadhar card are vests with only one authority called UIDAI. (Unique Identification Authority of India)
UIDAI was established on 29 January 2009 under UPA government and this project was led by Nandan Nilekani who was the former CEO of Infosys.
Mr. Nandan Nilekani is the person who decided the logo and the brand name called "AADHAAR" and this project got its approval in 2010 from then prime minister Dr Manmohan Singh and since then it's mandatory for UIDAI to issue aadhaar card to every person who is a resident of India.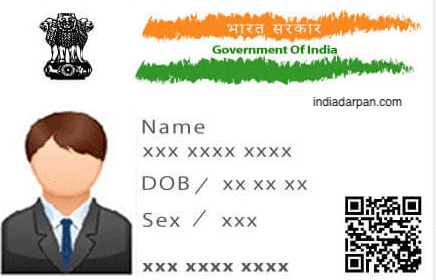 How to Apply for Aadhaar Card?
As I mentioned earlier Aadhaar card serves as identity proof and nowadays many things require you to submit the Aadhaar card number like if you want to open your bank account then it's necessary that you provide the aadhaar details of yours to the bank. However, if you don't have aadhaar card then please follow these steps in order to get one.
First of all, visit the enrollment center located near your area.
Fill up the necessary documents along with your Biometrics and photographs.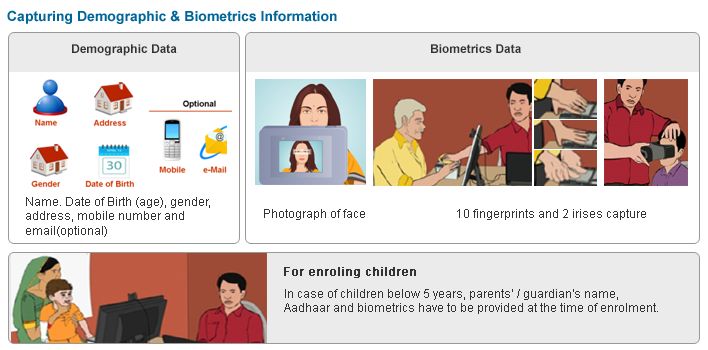 After submitting the documents you will be given the acknowledgment slip.
And keep this acknowledgment slip till you get your aadhaar card at your given address.
So by following these steps, you can successfully apply for your aadhaar. However, when you're expecting your aadhaar card to get deliver to your home please be patient because these are delivered via India post which normally delivers things pretty much late.
How to Check Aadhar Card Status
The one thing which everyone wants to know after applying for the aadhaar card is its status. Since many people enroll at the same for the aadhaar card it normally takes more than 90 days to deliver the aadhaar card at the home address of respective aadhaar holder.
However, if you want to know where your aadhaar is now then you can check that by following these steps.
First of all, go to the official site of UIDAI.
Now in aadhaar enrollment section click on check aadhaar status
Put the enrollment ID, date and time of the enrollment, security code and click on check status.
Now if the status is saying that your aadhar is generated then it means you can download your e-Aadhaar card.
How to Download e-Aadhaar Card Online
Now in case your aadhaar is generated but you haven't received it yet then you can download your e-aadhaar card which has got the same importance as a physical form of it and you can use it for various purposes.
So follow these simple steps to get your e-aadhaar card download.
Visit uidai.gov.in and then click on "Download Aadhar"
Now you will be redirected to this page https://eaadhaar.uidai.gov.in/
Now enter the 14 digit enrollment number along with 14 digit date and time written on the acknowledgment slip
Then enter your full name, pin code and security as shown in the box
Click on "request OTP" to generate the OTP
Then click on "confirm" option
Now enter the OTP sent to your registered mobile number
And then click on "Download aadhaar" button.
How to Update Aadhaar Card – 3 Ways

Sometimes the information which we have provided while enrolling for the aadhaar needs an update. Because if you've changed the registered mobile number or you just have shifted to another place then you should update this type of information on your aadhaar card also. When it comes to updating the information then you can do that in three ways-
1- Update the needed information on your aadhar card by visiting the enrollment center in your area.
2- You can also update your aadhaar information online by visiting UIDAI site.
3- You can send the required documents through the post to the UIDAI.
If you you want to update the address on your aadhaar card online then you will need to have following documents in the prescribed manners stated below-
You can submit only those documents which are self attested otherwise your application will get rejected.
If you're changing the address then following are some documents which you can use as proof of address (POA) –
Voter ID
Ration Card
Driving License
Bank Statement
Statement of Electricity Bill, Local property tax receipt
In case of minors they can submit their parents/guardians necessary documents
You will have to upload the scanned copies of above mentioned document when you're changing your address online so make sure that every document is in good condition.
What to Do When You Don't Receive your Aadhaar Card ?
Sometimes due to any technical or other reasons, your aadhaar card might not get delivered to your residential address and due to that, you shall not get panicked. Because there are still many people who have to wait for more than 90 days to get their aadhaar card delivered at their home address but if you want to know the status then you can check it online by putting the ID number, date and time mentioned on acknowledgment receipt. However, if you want to lodge a complaint then you can contact UIDAI help center via-
Call Center No. – 1947
Email ID– [email protected]
What to Do to Lock/Unlock Aadhaar Biometrics?
Many people nowadays believing that their details which are connected to their aadhaar cards like mobile number, bank accounts etc are in vulnerable condition but if you're feeling in that way then you can always lock/unlock your aadhaar biometrics.
We all know that the aadhaar card is made based on our demographic and biometric data and if you want to lock/unlock this data then you can do that with these two methods-
1-Via UIDAIs Website or
2-Via mAadhaar App-
Method 1-Via UIDAIs Website
So if you want to lock/unlock your biometrics on aadhaar then follow these steps-
First of all, visit the UIDAI site by following this URL- https://resident.uidai.gov.in/biometric-lock
Now enter your 12 digit aadhaar number and the security code displayed in the box
Then click on send OTP and enter the OTP sent to your registered mobile number and click verify
Now click on "enable biometric locking" if you want to lock your biometric data.
If you want to unlock then follow the same method vice versa and click on 'disable biometric locking" option.
Method 2-Via mAadhaar App-
Now if you want to lock/unlock your aadhaar biometric in an easy way then use a mAadhaar app to do that and here's how you can get it done-
First of all, install the app and signed into it by entering aadhaar number and verifying your mobile number through OTP.
Then, on top right side click on Biometric Lock option and enter your desired password to lock your biometric information.
You can unlock it by putting the same password you used before.
What to Do to Get a Duplicate Copy of Lost Aadhaar
There are many people who daily search for the queries like this one just because they have lost their enrollment receipt or aadhaar card and if you've also lost your aadhaar card then don't worry because on UIDAI site you can easily claim a duplicate copy of your aadhar or enrollment receipt. So follow these steps to get the duplicate copy of your lost aadhar card.
1-Go to the UIDAI site by following this URL- https://resident.uidai.gov.in
2-Now choose "Aadhaar Number" or "Enrollment Number" whichever you want a copy of and put basic details like name, surname, email and registered mobile number.
3-Now enter the OTP which is sent to your mobile number and click on "verify".
4-Then you will a receive your aadhaar or enrollment number via a text message on your registered mobile number.
5- Now visit this URL ( https://eaadhaar.uidai.gov.in/ ) and enter your aadhaar number and other details like name, surname, mobile number etc.
6- Now your authentication is verified by OTP so enter the registered mobile number to get the OTP code.
7- Put the OTP number sent on your number and click on "validate and generate'".
And this is how you will be successfully able to get the duplicate copy of your aadhaar or enrollment ID generated.
Conclusion
So this is the basic information which I've covered up in this article relating to the aadhar card and related stuff and I hope you liked this article. However, if you still got some doubts or questions regarding it then you can comment down below and I'll try to answer them.