In India, most people get about by using buses. Due to their low cost, high availability, and little environmental impact, buses have quickly become the most popular mode of public transit.
With the Indian government renovating bus terminals, passengers have enjoyed them. Air-conditioned buses and Wi-Fi put buses on par with trains and planes. Here are India's biggest bus stands!
The biggest bus stand in India:
Delhi's Millennium Park Bus Depot serves several buses—World's biggest bus depot. The Public Works Department built the depot on September 17, 2010. The depot covers 243,000 m2 (60 acres) and can park 1,000 buses under a shed, 14% of the entire DTC depot parking capacity of 7,000 buses. 
After the 2010 Commonwealth Games, the depot became a normal Delhi Transport Corporation bus station. The depot's advantages were well-known, but its "temporary" character and environmental violations drew criticism.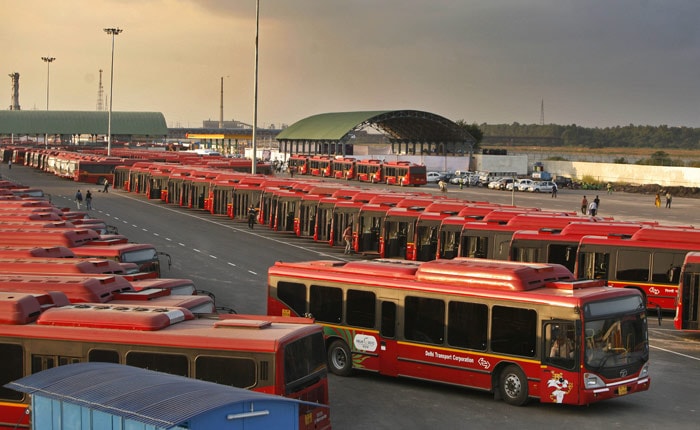 Top 10 Biggest Bus Stands in India
Here are the Top 10 biggest bus stands in India.
Vadodara Bus Station, Vadodara
Modi opened the Vadodara bus terminal in 2014. The five-story skyscraper cost Rs 114 crore. The bus station serves 30,000 people on 800 buses with 400 retail stores.
Kempegowda Bus Station, Bengaluru
Majestic Bus Station in Bengaluru is another name. Since 1960, it has undergone many upgrades.
Chennai Mofussil Bus Terminus, Chennai
Chennai's massive bus terminal features 160 stations—the 2002 project cost about Rs 32 crore.
Inter State Bus Terminals, Kashmiri Gate, Delhi
ISBT links Delhi to 7 states. It's India's biggest bus terminal by area. It connects 1800 buses daily with 66 buses from the metro. ISBT's weekly Pakistani bus is unique. ISBT has Wi-Fi, RO water purification, waiting rooms, and food courts.
Mahatma Gandhi Bus Station, Hyderabad
India's third-largest bus terminal. Imlibun Bus Station, Hyderabad, has 150 stations.
Pandit Nehru Bus Station, Vijayawada
This station was once Telugu Satavahana Prayana Pranganam. The Deccan Queen Bus is on display at the station's 62 platforms.
NTR Bus Station, Guntur
There are 52 platforms at this station in Guntur, Andhra Pradesh.
KSRTC Bus Stand, Hassan
This bus terminal closed for renovations in 2008 and reopened in 2010 for Rs 34 crore.
Arapalayam Bus Terminus, Madurai
This bus station links to several of Tamil Nadu's largest stations, making it important.
Inter State Bus Terminals, Anand Vihar, Delhi
The Anand Vihar bus terminal improved infrastructure and mobility for the public. It links Delhi Metro stations and the whole capital.
Busiest Bus Stand in India
The busiest bus stand in India is the Chennai Mofussil Bus Terminus in Chennai. It's one of Asia's most active terminals. The Chennai Mofussil Bus Terminus is big and has several platforms, housing many buses and people. The search results should have revealed the bus station's passenger or bus count.
India's governmental and private bus systems are well-developed. State road transport firms and private bus fleets provide transportation services. Air-conditioned and low-floor buses in several places have made buses more popular than cars.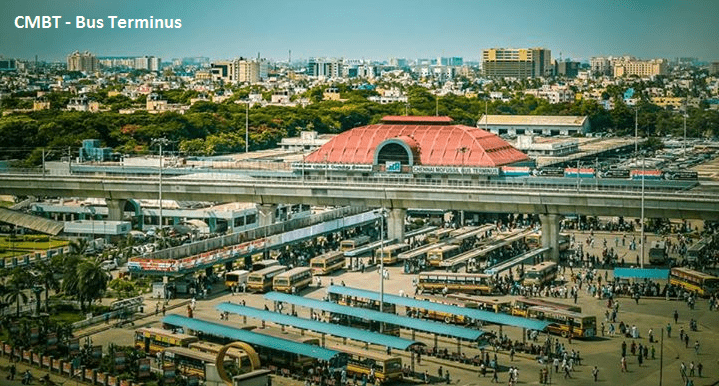 Which Indian bus is famous?
Buses convey millions of passengers throughout India's vast and varied geography. Buses with distinctive features, services, and routes have become iconic. Famous Indian buses include:
RedBus Volvo
RedBus, India's largest online bus booking platform, is known for its Volvo buses' comfort and luxury. RedBus Volvo buses provide luxury nationwide travel with air conditioning, reclining seats, and entertainment.
Shivneri
Shivneri, a popular luxury bus service operated by Maharashtra State Road Transport Corporation (MSRTC), connects Mumbai to other Maharashtra destinations. Many commuters favor Shivneri for its timeliness, cleanliness, and well-maintained coaches.
Rajdhani Express:
Indian Railways runs Rajdhani Express luxury buses. These buses link major cities to the train network, making travel easy and pleasant.
Metro Zip:
Delhi commuters choose DTC Metro Zip buses. These low-floor, air-conditioned buses are efficient, convenient, and link Delhi.
VRL Travels:
VRL's fleet, drivers, and service are well-known. It provides safe and comfortable travel between several South Indian cities.
Garuda Plus:
KSRTC's Garuda Plus luxury bus service connects major cities in Karnataka and adjoining states. These sophisticated buses are ideal for long-distance travel.
Orange Tours and Travels:
Orange Tours & Travels' high-quality sleeper buses are popular. Orange buses, especially overnight ones, provide comfy sleepers, blankets, and charging ports.
Haryana Roadways Volvo:
Haryana Roadways' Volvo buses are comfortable and efficient for state and bordering commuters.
Neeta Travels:
Western India's Neeta Travels operates pleasant, well-maintained buses between Maharashtra and Gujarat.
Tamil Nadu State Transport Corporation (TNSTC) Buses:
TNSTC buses are known for connecting Tamil Nadu and surrounding states. They carry thousands of travelers every day at little cost.
No 1 bus app in India:
Bus tickets and reservations used to require hours-long waits. Someone who wanted to go promptly would have needed help obtaining a seat or knowing the timetable. Technology has made reserving bus and rail tickets simpler, particularly.
Indian bus travel is changing, however. Bus booking smartphone apps let you secure seats on public and private buses.
RedBus is the most popular bus ticket app. This software lets you search Indian cities for sleeper or Volvo bus tickets. To discover buses going that way, enter the route, time, and number of bookings. This software offers several filtering options to customize your journey.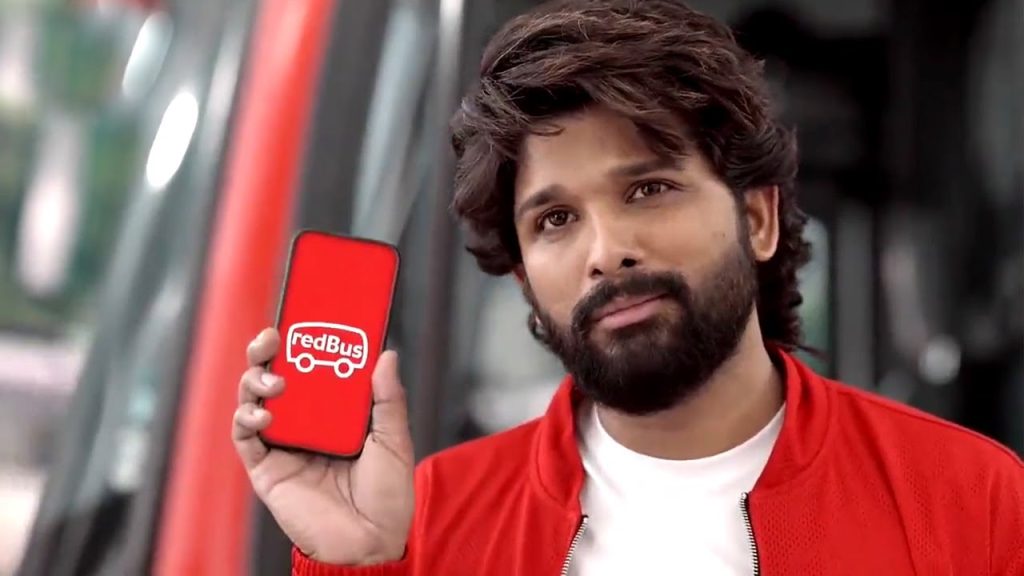 Features:
The app lists almost 2,300 bus operators.
70,000+ routes
RTC bus booking
Observe tight rules
TrackMyBus locates buses before and after trips.
Sleeper, Seater, Semi-Sleeper, AC, Non-AC, Luxury, and Volvo Buses
Who owns most buses in India?
Main Indian bus companies: Neeta Travels, VRL Travels, Shrinath Travels, and SRS Travels
VRL Travels, Neeta Bus, Shrinath Travels, SRS Travels, Gujarat Travels, Hans Travels, and others are major Indian bus companies.
In the early 1990s, private companies entered the Indian bus sector. The private sector share rose from 57 to 85%.
India's road transport legislation supposedly safeguards the railroads.
The road is best for short and medium distances, whereas trains are best for long distances.
Indian cities have over 90% bus transit. Bangalore launched Volvo B7RLE intra-city buses in January 2005. Since then, all transport sectors—state-owned and private—have used Volvo services more.
India has 7 union territories, 1.3 billion inhabitants, 29 states, and state-owned and commercial public transit.
Major Indian bus companies:
VRL Travels Company
Shrinath Travels Company
Neetabus company
SRS Travels Company
Gujarat Travels Company
HANS TRAVELS company
Best Bus System in India
Efficiency, coverage, and customer satisfaction determine India's top bus networks. The search results show that two Indian cities are known for their bus systems:
Delhi:
The Delhi Metro and Delhi Airport Metro Express are well-known for their efficiency and connection.
Bengaluru:
Bengaluru has a top bus system in India. It has the largest bus station and the best coverage. Bengaluru's buses are efficient and affordable.
Which State in India has the best bus system?
These states are known for their bus systems:
Karnataka:
Karnataka's BMTC is India's biggest state-run bus system. The BMTC has wide coverage and quick service.
Tamil Nadu:
Tamil Nadu has a well-developed bus infrastructure, including the Chennai Metro Rail and India's second-largest bus system, TNSTC. TNSTC buses are pleasant and cheap.
Maharashtra:
Maharashtra has multiple state-run bus services, notably India's third-largest, MSRTC. MSRTC is prompt and safe.
Uttar Pradesh:
UPSRTC, or Uttar Pradesh State Road Transport Corporation, comes under the category of the state-run bus service. It has reliable transportation and service.
Conclusion: Which state bus is best in India?
Buses in some states are well-run and dependable. Due to their extensive coverage, well-maintained buses, on-time services, and passenger-centric approach, Karnataka State Road Transport Corporation (KSRTC), Tamil Nadu State Transport Corporation (TNSTC), and Maharashtra State Road Transport Corporation (MSRTC) come under the category of the best.