When you get older, your hair follicles start turning grey because of ageing. Hair greying is a normal process, but many people prefer to cover them as they don't like them. And they want to use hair colours to cover their grey hairs. But many hair colours are dangerous to your health, so you must go for organic hair colour only.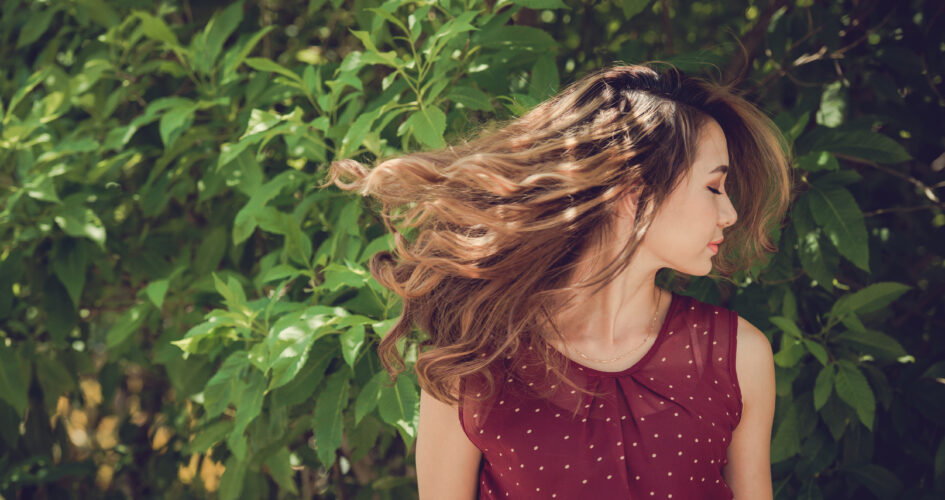 What is Organic Hair Color?
Organic hair is a plant-based colour that can provide a vibrant, long-lasting colour while nourishing and strengthening your hair. Organic hair colours are made of natural plant dyes that include henna, indigo, hibiscus and so on. These kinds of plants do not contain any pesticides or chemical fertilizers, so they will not leave any residue.
The colour is also prepared only with the natural pigments present in plants and without using any synthetic additives.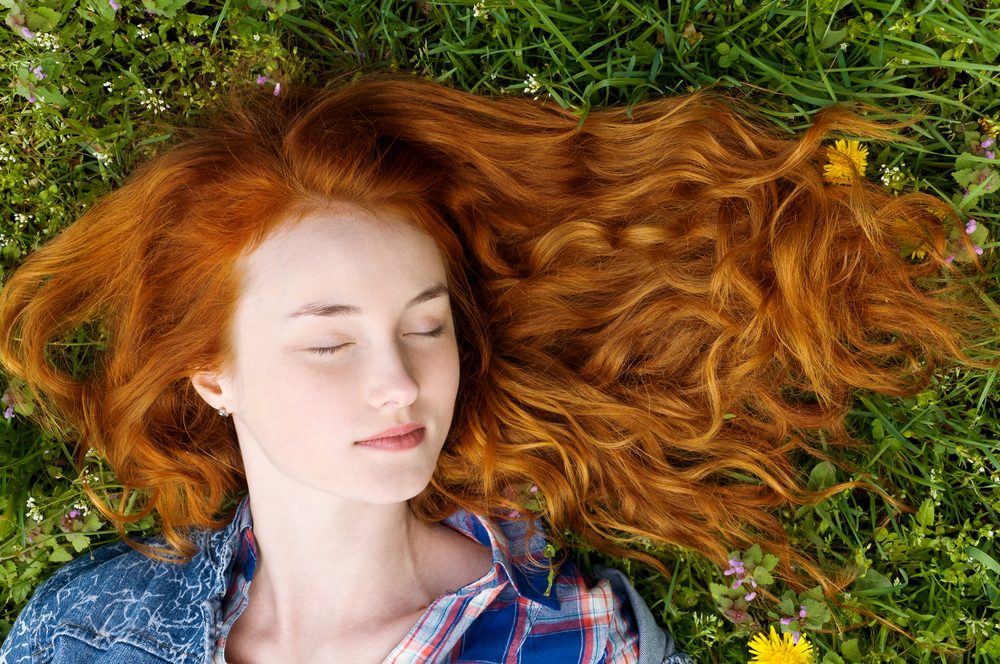 Ingredients or composition
Natural or organic hair colours are made of plant-based materials like henna, indigo, hibiscus, Amla, bhringraj, indigo, colourless henna and so on. Since these ingredients have been used for centuries for their hair colouring properties, they are considered the safest and healthiest option for colouring hair naturally. These organic hair colours are also ammonia-free.
Benefits and Uses
1. Does not contain harmful chemicals
Standard hair colours have ingredients like hydrogen peroxide, ammonia, and PPD, and these chemicals can damage your hair's health. If you use these hair colours regularly, then it can lead to hair fall, thinning, frizz and other hair problems. So we should use organic hair colour only because it has no side effects. They are very safe to use because they are made from plants.
2. Improve Hair Texture
Organic colours are made from natural ingredients, making hair healthy and shiny. These plant-based ingredients give conditioning-like effects and help to maintain a healthy PH level of hair.
3. Long lasting results
Organic hair colours can give long-lasting results when you want to cover your grey hair. They leave a natural colour to your hair with full coverage and add natural shine.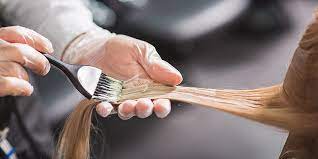 How it transforms your look
Organic herbal hair colours are made from natural ingredients like henna, indigo and Amla. It offers a wide range of 100% natural organic herbal hair colours made from entirely natural ingredients and a sustainable production process. Unlike ordinary hair colours, the sustainable production process ensures no harm to the environment or the health of your hair.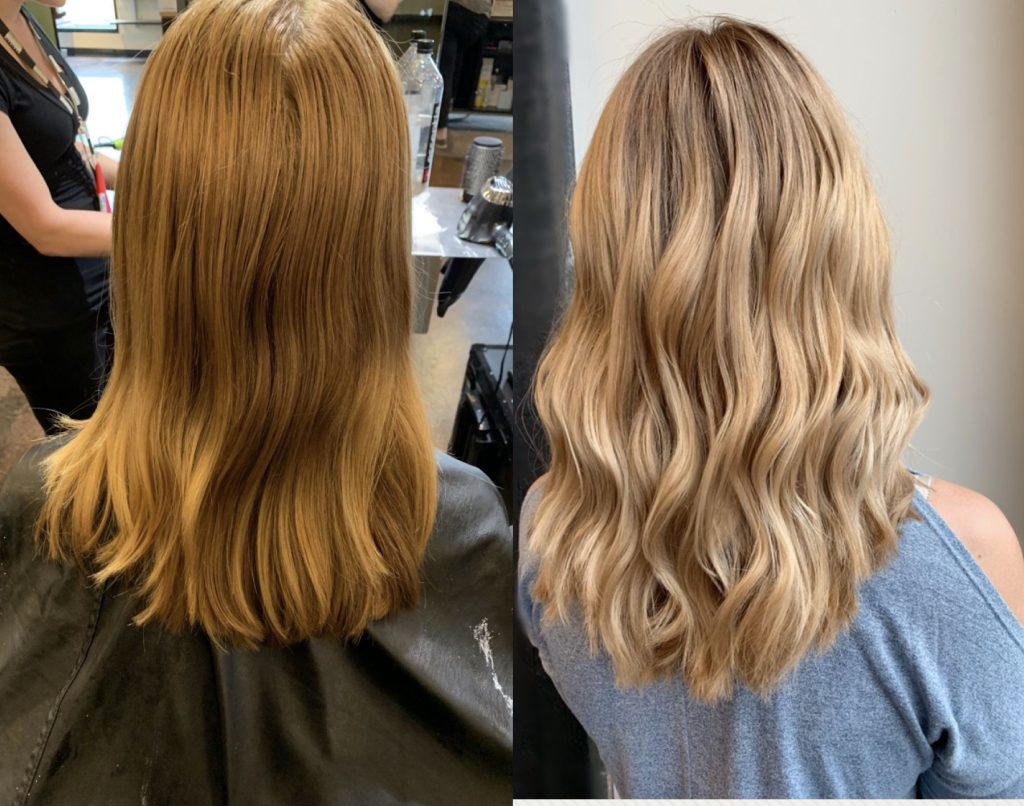 One of the main reasons that organic herbal hair colours are eco-friendly is that they are made from renewable and sustainable materials. For example, henna, a common ingredient in organic herbal hair colours, is derived from the leaves of the henna plant, which is grown in many parts of the world. Amla, another common ingredient, is a fruit produced in India and other parts of Asia. By using sustainably sourced natural ingredients, you can ensure you get healthy and shiny hair.
Why Organic Hair Color is Better than Chemical Hair Color
Colouring your hair is a great way to express yourself and change your look. But you must remember that chemical hair colours can have side effects or damage. It is wise to choose organic hair colours instead of standard hair colours because they give long-lasting results and do not cause any damage to your hair. These organic hair colours are soft on your hair, and thats why they are excellent options for those who want to change their hair colour without compromising the health of their hair.
The most crucial benefit of using organic hair colour is that it nourishes your hair while it is colouring. Many types of organic hair dyes which are available in the market are made of elements like coconut oil, which can condition your hair and make it more manageable. Other elements like henna can strengthen your hair, making it less prone to breakage.
We often ignore the damage caused by chemical hair colours and how they harm the health of our hair. Hence, choosing organic hair colour has become the need of the hour. There are many options available in the market for naturally colouring hair.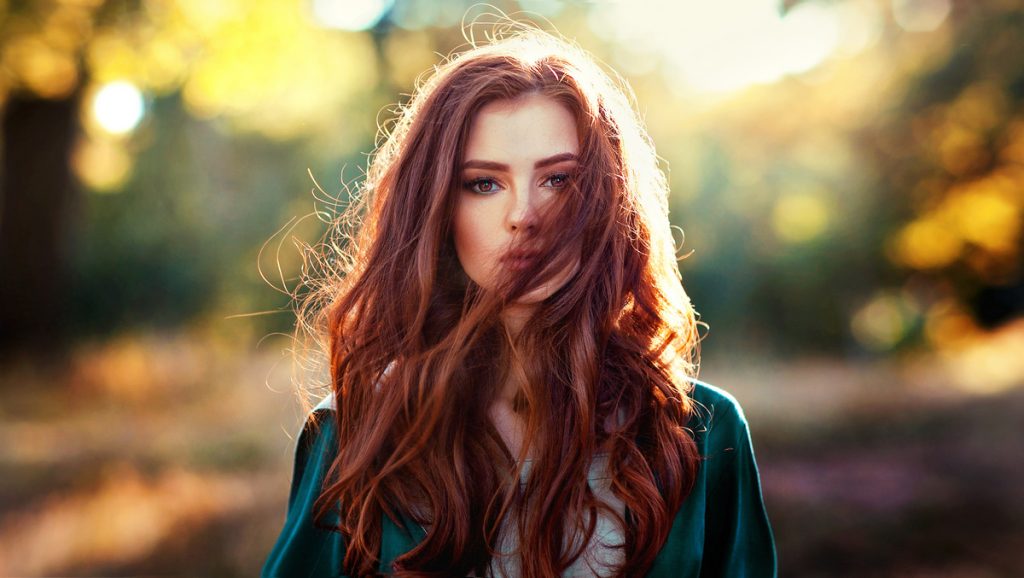 Maintenance tips
1. You must make sure that you are using good quality organic hair colour because this will ensure that the colour is more rich and long-lasting.
2. You must do a patch test first when you apply the dye to your head so that you can avoid any kind of allergic reaction.
3. You must follow all the instructions given on the package carefully to get the best results.
Pros
· Ammonia free
· Better for people with sensitive skin
· Safe for long-term use
· Gives healthier hair
· Contain no chemicals
· Not damage your hair health
Cons
· Does not provide a vibrant colour to your hair like conventional dyes.
How to Choose the Ideal Organic Hair Color For Your Scalp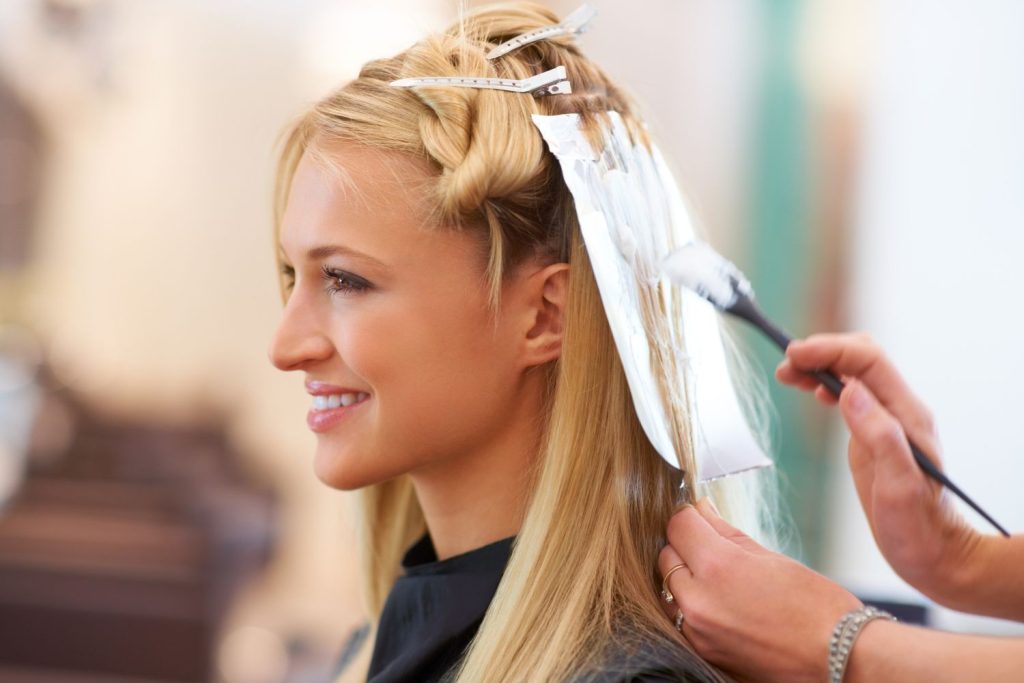 All kinds of natural hair colours are not 100% organic because they may cultivated with the help of pesticides. And some types of brands also add synthetic dyes along with natural colour so that it can look good. But synthetic products can damage your hair.
So whenever you buy organic colours, you must see their ingredients list. The colours, which are 100% organic, only contain botanicals and plant-based ingredients and do not contain any synthetic chemicals.
You must also check the product's certification to see if it is authorized or not. It will prove whether the product is organic or not.
Best Organic Hair Colors from Amazon
1. Indus Valley Organic Indigo Leaf Powder
The eorganic hair colour by the brand name Indus Valley is made of 100% natural ingredients like pure indigo powder and it is directly come from farms. It does not contain any kind of bad chemicals like PPD and ammonia, as these elemets results in allergic reactions. This indigo powder colours your grey hair naturally when paired with henna. Along with giving a perfect colour, this product is a natural cleanser. This product reduces the dandruff from your hair, makes your scalp healthy, and prevents any kind of hair loss. This hair colour give nourishement to your hair, and also softens the hair. The Indus Valley product treats brittle and dryness in your hair, and makes it healthy and shiny.
Pros
· Reduces hair fall
· Long-lasting
· Prevents premature greying
· Hypoallergenic
· PPD-free
· Ammonia-free
· Preservative-free
· Suitable for all hair types
Cons
· None
2. Attar Ayurveda Pure & Natural Indigo Powder
This product by Attar Ayurveda is a must-buy when you want the beautiful brown, black, or dark brown shades for your hair. The gentle formula offers different tones based on the amount of indigo powder. Natural indigo removes the heat of your scalp and helps you in delivering a revitalizing and relaxing effect. The Attar ayurveda product also does not have any added preservatives, parabens, sulfates, and synthetic additives.
Pros
· Gentle formula
· Preservative-free
· No synthetic additives
· Paraben-free
· Sulfate-free
· SLS-free
Cons
· None
3. Biotique Herbel color conditioning hair color
The Biotique herbel colour gives you long-lasting results. This product gves you a genuine, healthy, and vibrant shade. This kit includes a pure cream colour itint, cream developer, nourishing conditioner, nourishing shampoo, along with a pair of gloves so that your hands will not get dirty.
The nourishing formula contains nine herbal extracts. Black tea moisturizes and adds colour to the hair, hibiscus enhances colour and acts as a conditioner, and shikakai imparts shine. This Biotique herbel color also contains calendula, nilini, tesu, and bhringraj, which boost your hair health and save your scalp. It is a combination of avocado and argan oils that provides nourishment and shine to the hair.
Pros
· Long-lasting
· Adds shine
· Nourishing formula
· Preservative-free
Cons
· It may cause scalp itchiness
4. Vegetal Bio Color 100% Natural Hair Color
This semi-permanent hair colour controls your hair fall and supports the hair, stimulates hair growth, reduces dandruff, and revives the natural lustre of your hair. The natural colour binds with the hair cuticles and creates the desired colour without any hair damage. This kit contains a bio colour, hair nourisher and conditioner, shower cap, an application brush along with hand gloves. This product provides a natural colour tone to your hair. This organic hair colour is available in three shades – dark brown, burgundy, and soft black.
Pros
· Ammonia-free
· PPD-free
· Vegan
· Controls hair fall
· Reduces dandruff
· Available in 3 shades
Cons
· None
5. Kama Ayurveda Organic Indigo Powder
The Indigo Powder by Kama Ayurveda comes in variety of black, brown, or auburn colour. This organic hair colour adds a natural shade to your hair. It makes your hair more manageable and lustrous. Its rich in colour formula covers your greys and helps maintain and volumize your hair without damaging or stripping its essential nutrients.
Pros
· Strengthens the hair
· Adds volume and shine
· It makes the hair more manageable
· Long-lasting
· Paraben-free
· Sulfate-free
Cons
· Expensive
Conclusion
When you are searching for an other option to conventional hair colours that you can definitely go for organic hair colours to cover your greys. Organic hair colours makes your hair healthy and shiny in the long run, so they are safe to use.