India is a very large country, which is why there are so many types of places you see here. Much of India's land includes deserts near forests and forests. A desert is a desert area where there is very little or no vegetation. The vast expanse of India has many distinct deserts. However, being a barren landscape, these deserts can entertain some visitors.
Tourists, who love to escape the hustle and bustle of the city, visit these uninhabited places. These places offer a wonderful view of the desert, which can make everyone's mind feel at ease. These deserts can also be dangerous, so if you want to take a trip do it carefully. To expand your knowledge of deserts in India, help with the list of the largest and most famous deserts in India:-
Jaisalmer,Rajasthan.
Bikaner,Rajasthan.
Kutch,Gujarat.
ladakh
Lahaul & Spiti valley,Himachal pradesh.
Jaisalmer: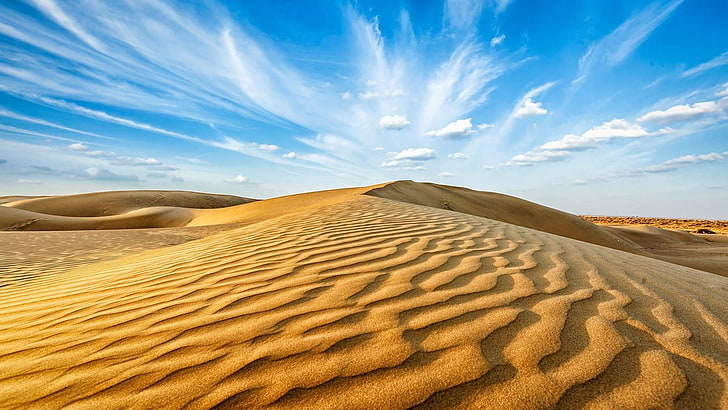 Jaisalmer is located in Rajasthan and is called Golden City. It is located in the far west of the Rajasthan region and covers an area of 5.1 km2 (2.0 sq mi) with a population of 65,471. In summer the temperature can reach 50 degrees Fahrenheit [50 ° C] and at night it can be as low as 4 degrees Fahrenheit [4 ° C]. Jaisalmer has many historic temples and castles in the middle of the Thar desert, which offers a spectacular view and attracts many visitors. Alongside these attractions, Jaisalmer is also known for riding camels on sand dunes in the Thar desert.
Bikaner: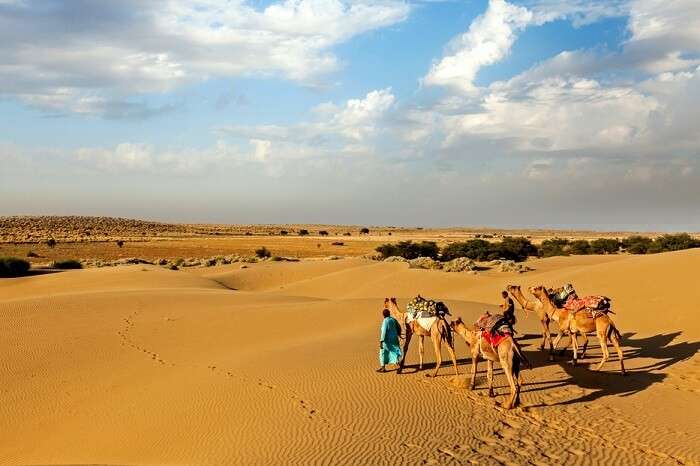 Bikaner is located in the northwestern state of Rajasthan. City with an area of 155 km2 (60 sq mi) and a population of 644,406 as the 2011 census. It is one of the oldest cities in Rajasthan and contains sand dunes, where visitors can enjoy camel riding. The Bikaner is also known as the rat temple, which is very different. In May the temperature in Bikaner can reach up to 50 degrees and at night it can be as cold as 4 degrees again. Bikaner has various temples and palaces as well, which is a major attraction for tourists.
The Great Ran of Kutch: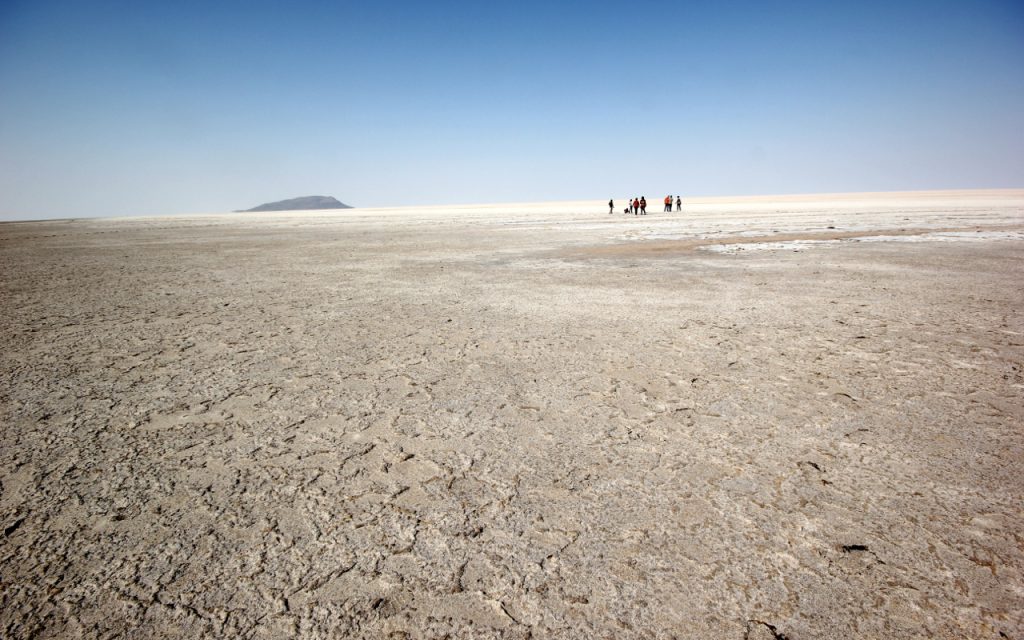 The Great Rann of Kutch commonly known as the Rann or Kutch is found in the northern region of Gujarat. It covers an area of 7500 sq km (2900 sq miles) and is part of the Thar Desert. Its territory extends from Gujarat all the way to the Pakistani border. It is basically a salt-salt desert, which is why it is called the white desert. The climate in Kutch is extremely hot and up to 50-degree Celcius and at night it can be below freezing. Every year there is a 3 month festival called Rann Utsav. The festival hosts a large number of guests. The most spectacular of Rann Utsav is the bright white desert under the full moon.
Ladakh: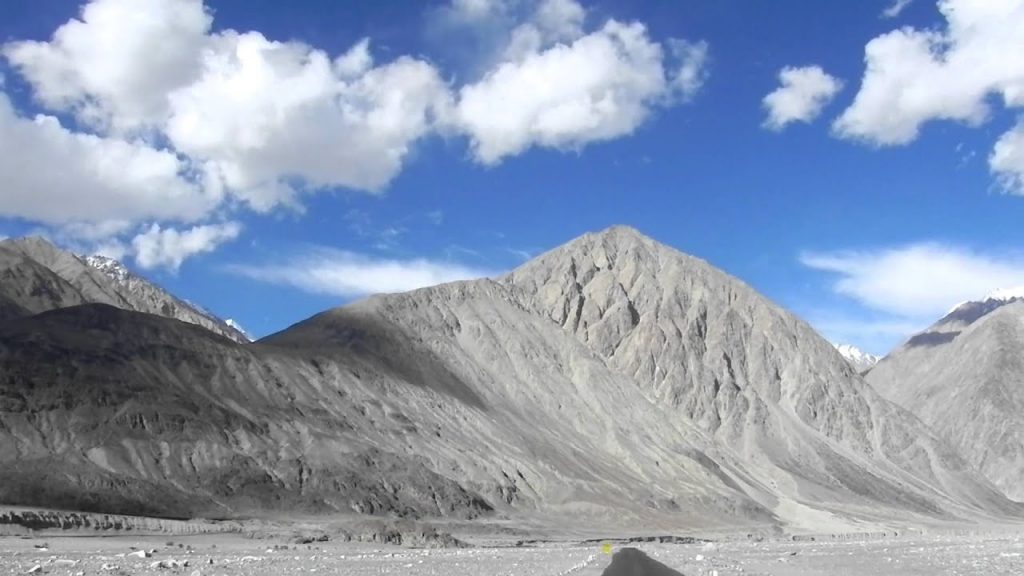 In the northern part of India lies the high mountain country, Ladakh. The word "La" means passports and "Dakh" means many in the local language. Therefore, Ladakh gets its name from the passage of the higher heights. With its arid mountains, lakes, and dry trails, Ladakh is home to some of the most spectacular scenery. It is one of the most beautiful cold deserts in India that you will love. Here, you can visit Khardung La and immerse yourself in the amazing places around you. At 5,602 m, Khardung La is the world's leading car. This barren and beautiful land is home to many Buddhist monasteries. The summer season from May to August is the best time to visit Ladakh when the climate is warm and sunny. In winter, Ladakh is covered with a thick blanket of snow and mercury drops below zero degrees. The nearest airport is in Leh with direct flight connections from Delhi and Srinagar. Ladakh is accessible from Leh by road via two lanes, Leh-Srinagar highway (434 km) and Leh-Manali highway (490 km).
Lahaul & Spiti Valley: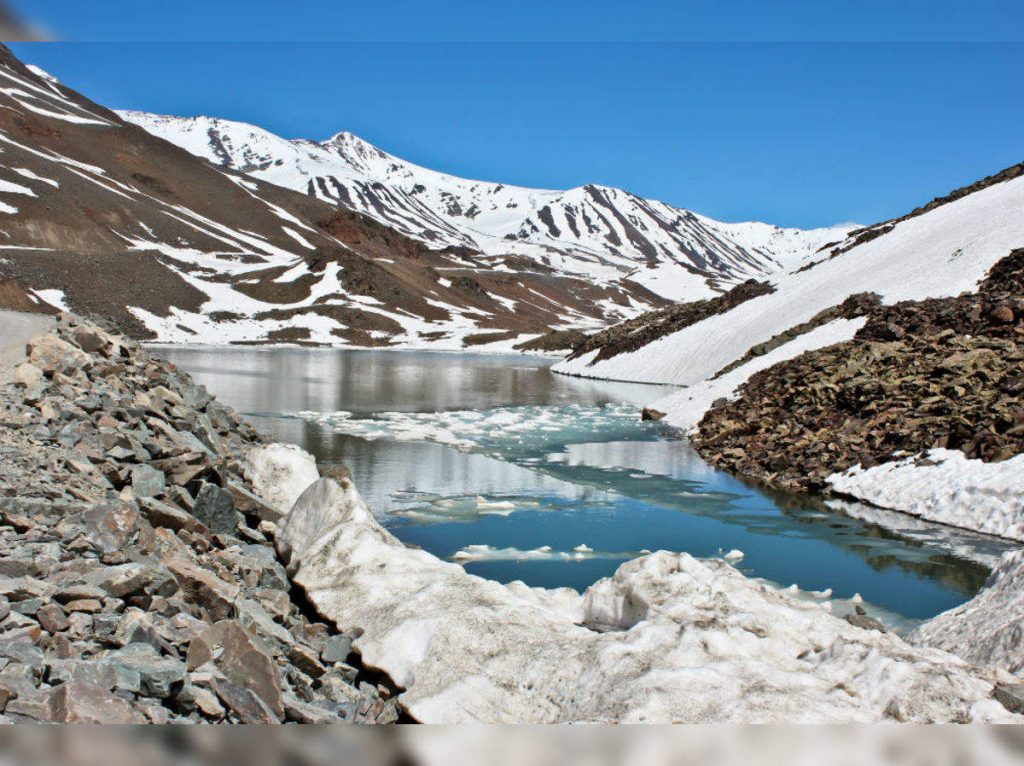 Spiti Valley is a cold desert located in the northern region of Himachal Pradesh. It is an empty country. Due to the high altitude and lack of oxygen, there is a very low number of plants there. This area basically consists of large desert mountains. These mountains make the whole place look amazing. Spiti Valley is a great place to escape from the hustle and bustle of the city and is an ideal place for people who want to see the beautiful night sky in the mountains. Spiti Valley is most closed during the winter when there is heavy snow. Spiti Valley is also famous for its Buddhist monks.