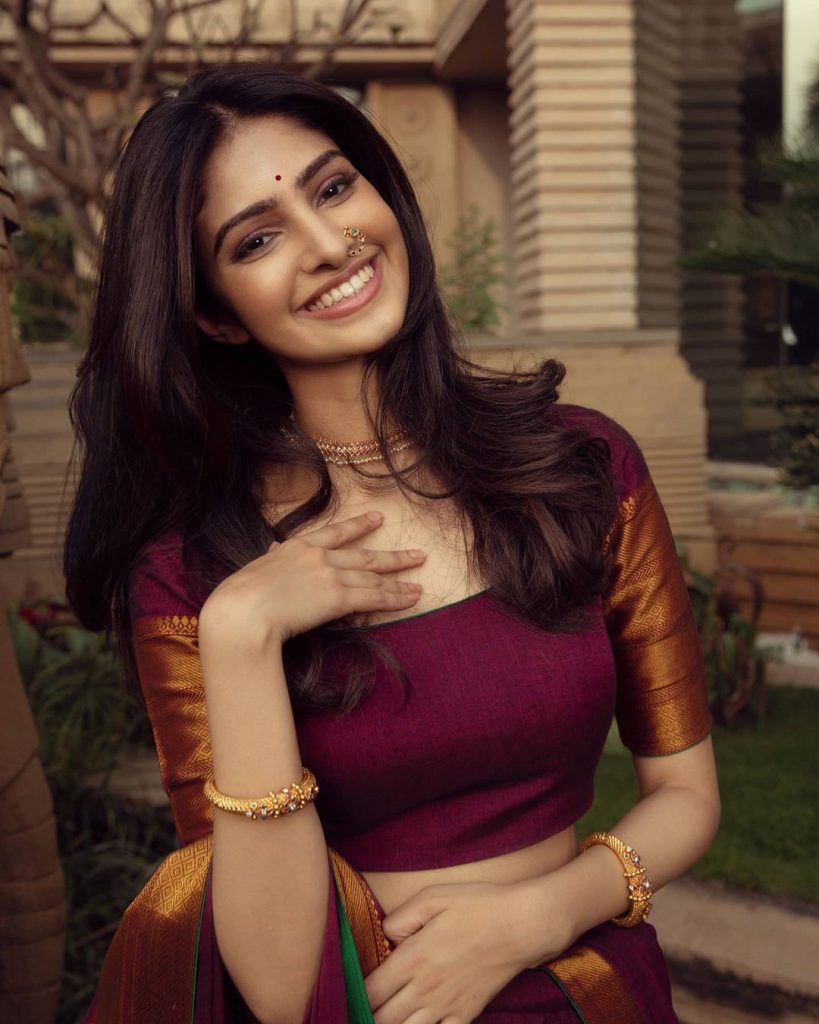 Manasa Varanasi, a Indian model an engineer and a beauty pageant titleholder crowned Femina Miss India 2020.She is going to represent India to the Miss World 2021, which is going to be held at coliseo de puerto Rico,San Juan,Puerto Rico.The Femina Miss India 2020 pageant was held on February 10, 2021, at an event held in Mumbai. In the beauty pageant three beautiful ladies came out on top. Contestants Manasa Varanasi was named Miss India World 2020. When Manika Sheokand became Miss Grand India 2020, Manyanya Singh became the second Miss India 2020.
Manasa was born in Hyderabad and is a financial info exchange analyst. The 23-year-old enjoys exploring the financial world. Manasa Varanasi has studied at Vasavi College of Engineering. According to Miss India, when she was growing up, Manasa was a shy child and instead chose to express herself through Baratanatyam and music. Her favorite words as listed on the website are, "Tell me, what do you plan to do with your one precious wild life?"
Her hobbies are varied – from books, music, yoga and the dreamy sky. She is committed forward looking at things that are often overlooked and this helps her to really live at that moment. The winner of Miss India 2020 finds her mother, grandmother, and younger sister as the three most influential people in her life. Manasa was also strongly influenced by Priyanka Chopra Jonas, who also won the Miss World 2000 pageant.
---
Miss India 2020: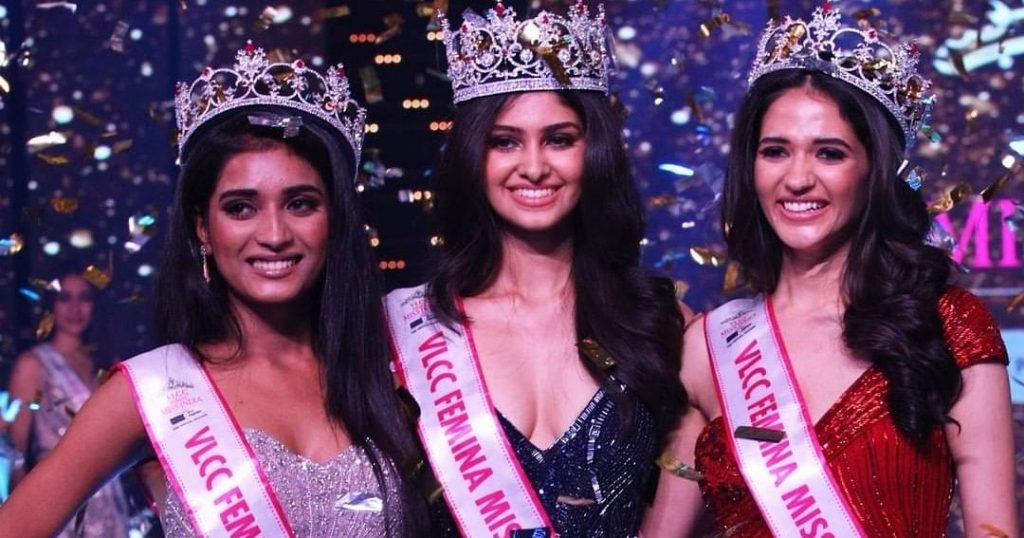 Manasa Varanasi won the Miss India 2020 title this year. She was crowned Miss India 2020 in a star-studded competition at the Hotel Hyatt Regency in Mumbai on February 10, 2021. Manasa won the coveted title by beating 14 other finalists.The competition was tough in Mumbai, Manasa Varanasi was announced as the winner of Miss India 2020, while Manya Singh of Uttar Pradesh was declared the runner-up in Miss India. In addition to Manasa, Manika Shyokand of Haryana was announced the second winner of Miss Grand India 2020. Manasa is fully prepared to participate in the miss world 2021 after she won the femina miss India title this year.
After the finals in Mumbai on February 10, Manasa, Manika, and Manyanya gave the camera their beautiful look in a heavy, embroidered dress with a crown on the head. After winning the 57th Miss India pageant, Manasa will now represent India in the 70th Miss World pageant.
Manasa Varanasi Career & net worth:
She moved to Malaysia at young age due to her father's work and studied at Global Indian International School.Later she completed 10th grade where she later returned to India and graduated from FIITJEE.After that she studied Computer Science at Vasavi College of Engineering, Hyderabad. After graduating from high school with a degree in computer science, she began working as a financial information exchange (FIX) analyst at Factset, Hyderabad.from music, dancing to yoga and even volunteering for Making a difference; even won the Miss Fresher title in the first year of her college.
Manasa started her career as a model.According to Manasa's Instagram profile, she began to participate in modeling events at the stage of 21.She also participated in so many ramp walks on Fashion shows.Manasa also won a prize money of around 1,00,000 as the winner of femina miss India 2020. Manasa Varanasi's approx net worth is around 50-60 Lakhs.
Manasa Varanasi's Family: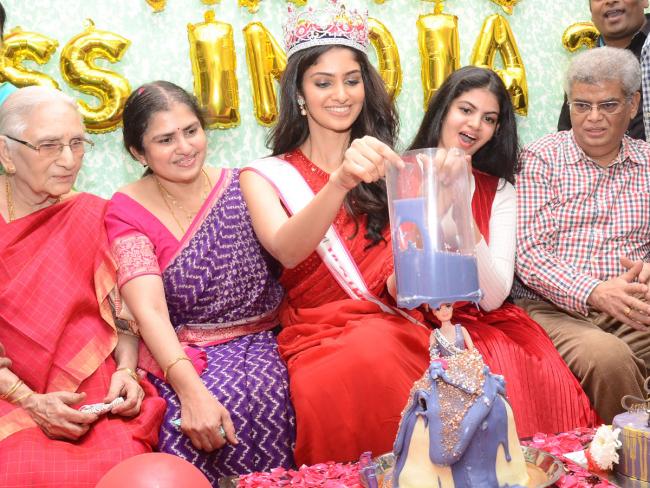 Manasa was born into a Hindu family on 21 march 1997 in Hyderabad. She believes in the Hindu deities & her zodiac sign is Aries.Her father's name is Anumani Varanasi and her mother's name is Shailaja Varanasi.In her family she has a younger sister named Meghana Varanasi, an anonymous brother.Her marriage status is single as of till now. According to rumours she is dating with a named Nikhil Mandalilka.
Manasa Varanasi's Education & profession:
Manasa Varanasi's first school was completed in Malaysia. She graduated with a high school diploma from Global Indian International School Kualalumpur, Campus, Malaysia.Then, in 2018, graduated with a B.tech (Computer Science) degree from Vasavi College of Engineering, Hyderabad.She participated in many out-of-school activities during her college engineering studies, was a key member of his dance-focused college music group.The name of her college music band was "Nine Days" and all her band friends called him Adele Of the Band.Manasa also won the Miss Fresher Crown title at the Fresher Party at her engineering college. She received a 1-month training course at Reliance Jio USA during her college. Through his work, she worked as a financial exchange analyst.
Manasa Varanasi's Instagram Latest Posts
Her instagram id is : @manasa5varanasi
Here are some of her recent Instagram posts.