Introduction
Pregnancy photos are entirely worth the investment and a decision you'll be glad you made. It can be a challenge watching your body change so much. Amidst those changes, it's easy to forget how miraculous and incredible pregnancy is. A maternity photo shoot enables you to concentrate on the new life that your body is trying so hard to create, and it can also act as a reminder of the joy and excitement of becoming a parent. You might not have enjoyed every stage of your pregnancy, especially the last few. As your belly gets more extensive, you may want to avoid taking photos of yourself and feel like you wouldn't like to share images with friends and family. But isn't it the most beautiful feeling? Carrying a life within you! A memory that anyone wants to keep with them forever. 
Why Maternity Photography?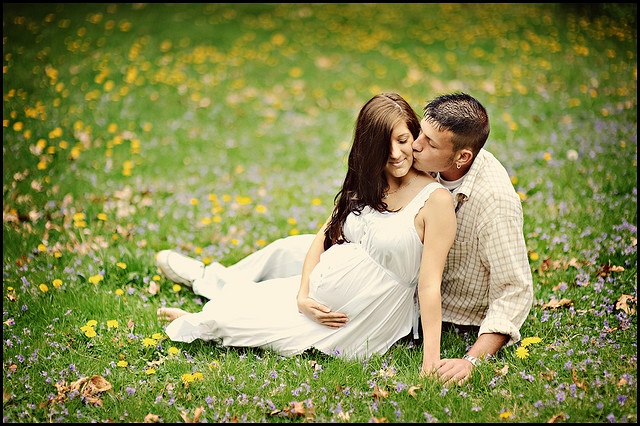 Every woman's experience with pregnancy is different. Depending on your experience, you may or may not be excited about putting time and money into professional maternity photos. Maybe you're self-conscious about how your body looks or not sure about the cost of a photo session. However, there are many reasons why maternity photos are essential.
MATERNITY PHOTOS CAPTURE THE JOY AND ANTICIPATION OF WELCOMING A NEW LITTLE ONE TO THE WORLD
No matter how you feel physically, pregnancy is a time of looking hopefully toward the future. In the months and years to come, as you focus on raising your new child, you may forget what it felt like to await their arrival eagerly. Maternity photos are a reminder of a tangible memory of love and hope. Most women only experience pregnancy a few times in their lives. Don't miss the chance to have a memento of that particular time–with all its exciting emotions!
IT'S IMPORTANT TO MARK YOUR FAMILY'S GROWTH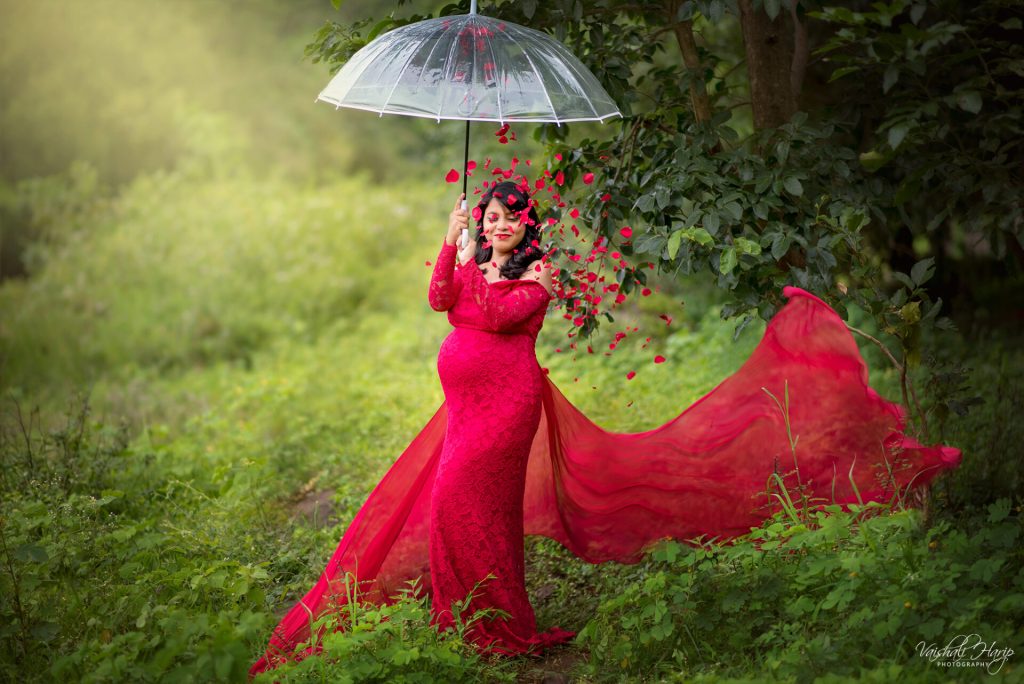 Life moves by so quickly that we frequently forget more than we remember. Whether you are expecting your first child or your fourth, this is the ideal time to take family photos, whether they are of you and your partner or include your other children. If you do photo sessions frequently, you can chart the growth of your family over the years—and that is a gift your future self and your children will be thankful for.
MATERNITY PHOTOS ARE AN EXCUSE TO PAMPER YOURSELF
Maternity photo sessions are a reason to dress up and look pretty. Let's face it: most women don't feel at their most beautiful phase during pregnancy. You may spend much time wearing whatever is most comfortable and less time on your hair and makeup. But maternity photos are an excuse to go all out on your beauty routine and remind yourself that you are a gorgeous woman! So, give yourself that manicure or schedule an appointment at the salon for a hairstyling session. Pregnancy is when women need to feel beautiful because women often don't. A maternity session helps you to revel in your beauty and strength and remind yourself of your stunning appearance.
TAKE TIME TO BOND WITH YOUR PARTNER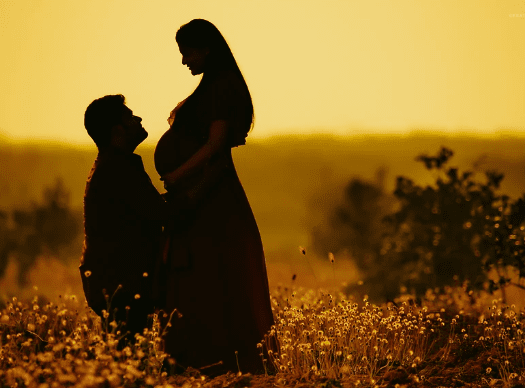 One of the most amazing things about maternity sessions? The interactions between couples as they rejoice in the new life they've created. You and your partner can reflect on the life you've created together and how much has changed in your relationship since your maternity photo shoot as you prepare to become parents. A maternity session can give the two of you time and space to do something special together and prioritize capturing your relationship and the shift in who you both are as you transition to parenthood.
PROFESSIONAL MATERNITY PHOTOS ARE IMAGES WORTH DISPLAYING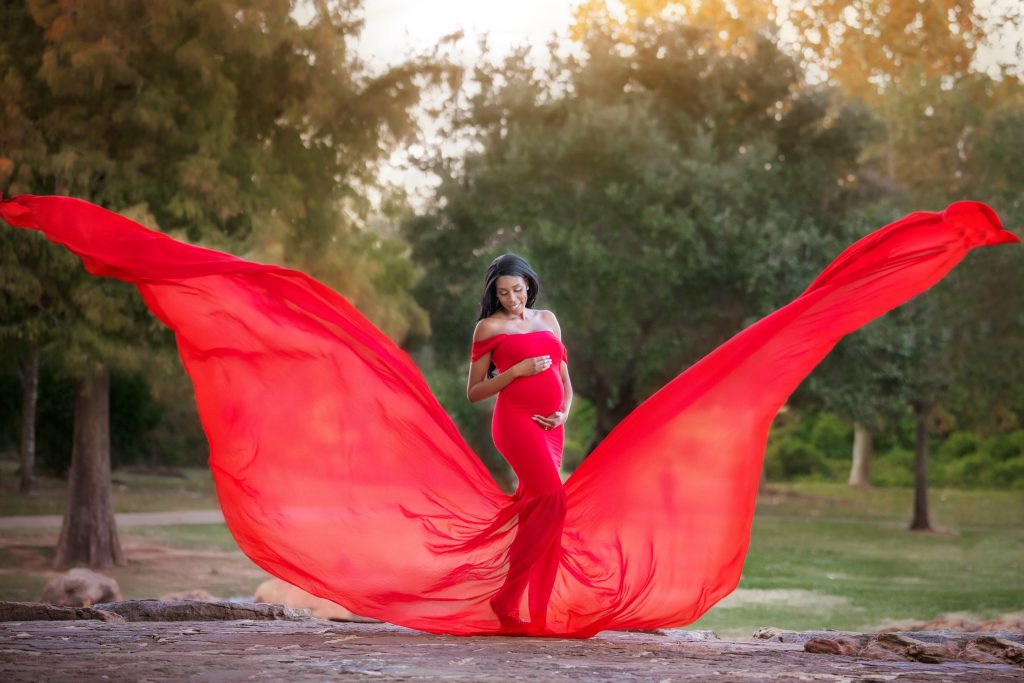 Imagine having pictures from every stage of the development of your family on your walls, from your marriage to the birth of your first child to when you become grandparents. Maternity photos are as significant as your wedding day because photographs tell the story of your life. Becoming a parent is one of the most unique and life-changing things ever happening to you!
When is the Best Time for Maternity Photos?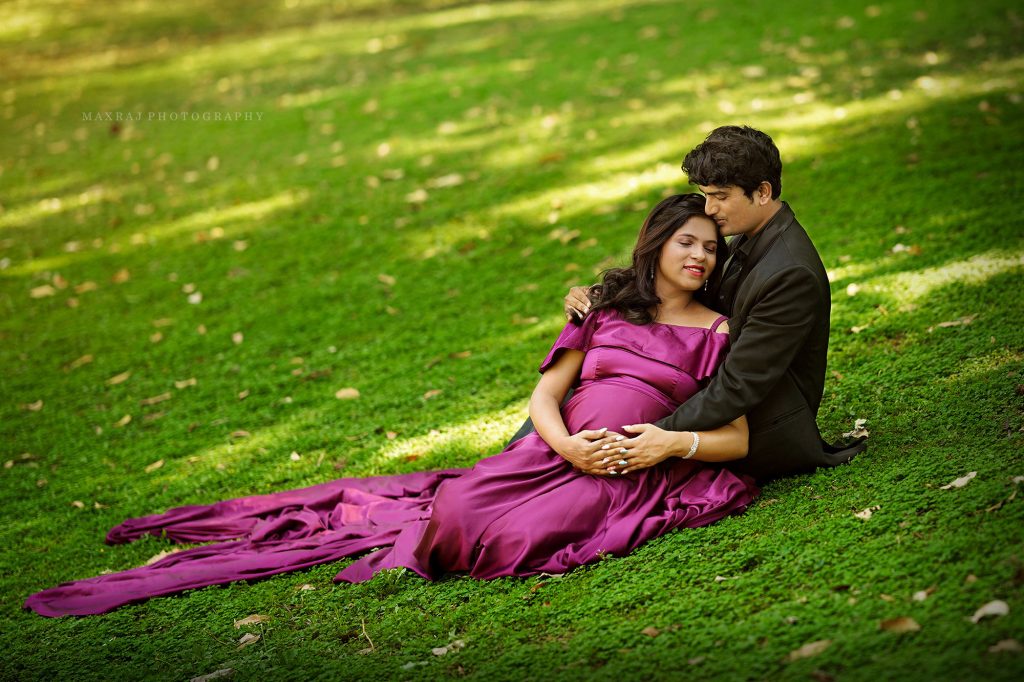 The best time for a maternity photo shoot is around the 28th to 36th weeks of the pregnancy since, around this time, pregnant women can enjoy the photo shoot and be comfortable with the schedule. These weeks are the start of the 7th month, which is not very close to the delivery date till the 8th month, not too early, but at the perfect time to show a baby bump. During this phase, the pregnant is reasonably comfortable moving around with a nice round belly.
Choosing a Maternity Photographer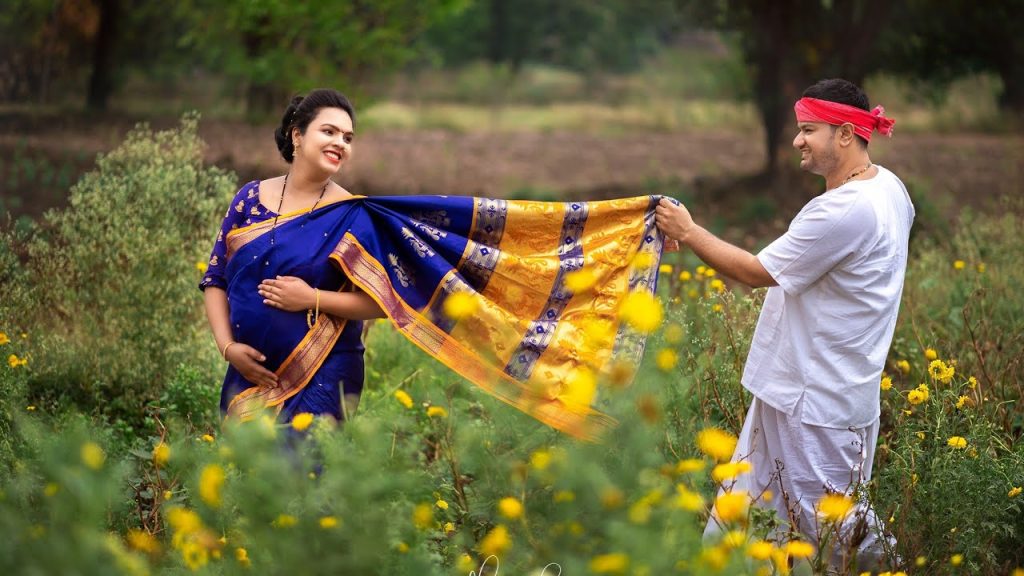 There are three areas you should consider before deciding:
1. Style
Selecting a style is important as you need to come to a conclusion about your preference for the kind of photographs. Don't be surprised if I will tell you most of them remain confused throughout! Others come with a set idea. If you know exactly how you want your maternity shoot outcome, focus on finding a photographer whose style matches your vision.
2. Price
If you're feeling the financial strain from buying all that adorable baby gear and maternity outfits and you're worried about money. It would help if you focused on finding a photographer whose fee is in your price range. A maternity photographer's price may seem slightly higher than you would want to pay for a photoshoot. But if you choose a rather reasonable photographer who does all kinds of photography, from headshots to weddings. They may not always have the skill to cover a maternity photoshoot properly.
If you are looking for a maternity photoshoot in Udaipur, you can Check this- Photo Studio in Udaipur
3. Overall experience
While some highly talented new photographers are out there, you want to know that you're in good hands with maternity photos. You only have a small window of time to work with, and you're already likely feeling the strain from your busy schedule. You want your photos taken correctly the first time; there's no substitute for experience for this objective.   
You can preserve your memory in some beautiful Acrylic Photo Frame
Selecting the Right Location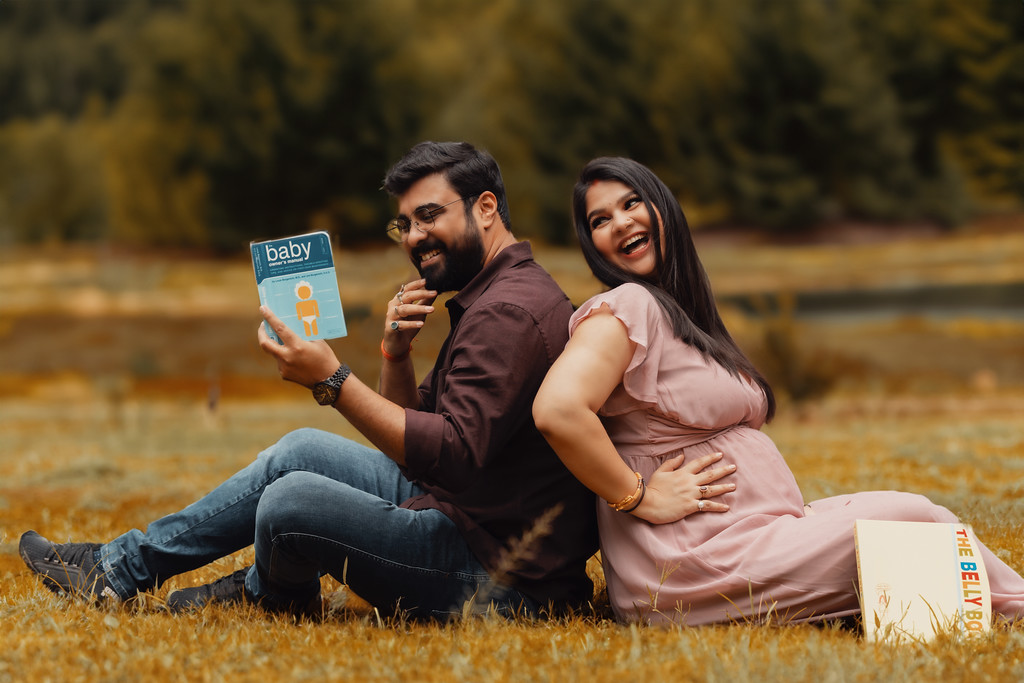 You have to consider many things before planning a pregnancy photo shoot, such as when to book the shoot and what props you use and wear, but the most important decision is the location- where to have your maternity photoshoot. A suitable backdrop can elevate your pregnancy photos and harmonize with your maternity gown. Some suggestions as to where to have your maternity photoshoot are as follows-
1. Beach
Only a few places are more beautiful than the beach, making it one of the favorite maternity photoshoot location ideas.
2. Grassy or flowery field
Mother Nature delivers picture-perfect backdrops for expecting moms. You can find striking natural scenes to capture on camera, whether spring, summer, autumn, or winter. A lush field, wooded area, flower garden, or undeveloped creek can all make for stunning photographs.
3. At home
Sometimes, you don't even need to leave home to have a maternity photoshoot. Many ideas exist for a photo shoot in the comfort of your home or backyard.
Maternity Poses and Styles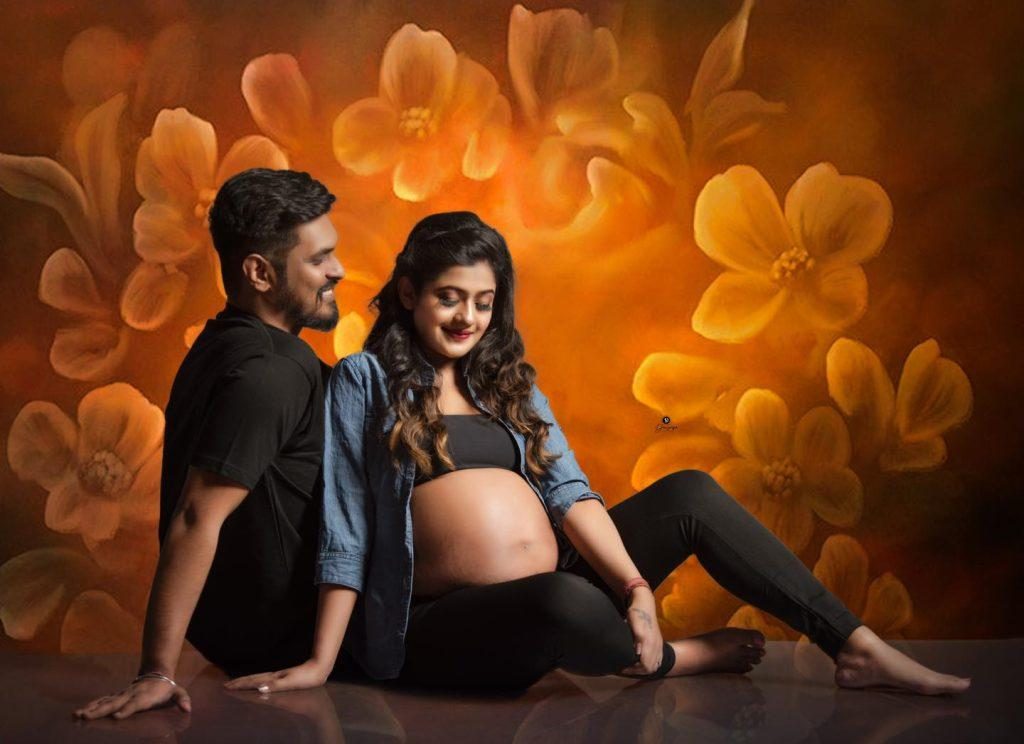 Some examples of maternity poses are as follows-
1. Solo Silhouette
A solo silhouette pose showing off the bump is a MUST for every maternity photo session! Have the mama-to-be stand sideways and cradle the bump or extend her arms.
2. Cradling pose
A great way to authentically capture that mother-child connection: the cradling carriage! Have the mother sit or stand with her hands gently cradling her belly.
3. Sitting pose
Pregnancy can be uncomfortable, and because you want to make your client – pregnant or not – as comfy as possible during their session, a sitting pose is a great option! Have her sit on a bench or chair with her legs crossed or slightly apart, looking down at her bump.
4. Lying down
A lying down pose perfectly showcases those pregnancy curves and baby bump! If she's comfortable doing so, have her lay on her back or side, placing her hands gently on her belly.
5. Couple/Family pose
Pregnancy affects the whole family, so include some shots of the happy couple and the rest of the family – especially the four-legged family members!
What to Wear for a Maternity Shoot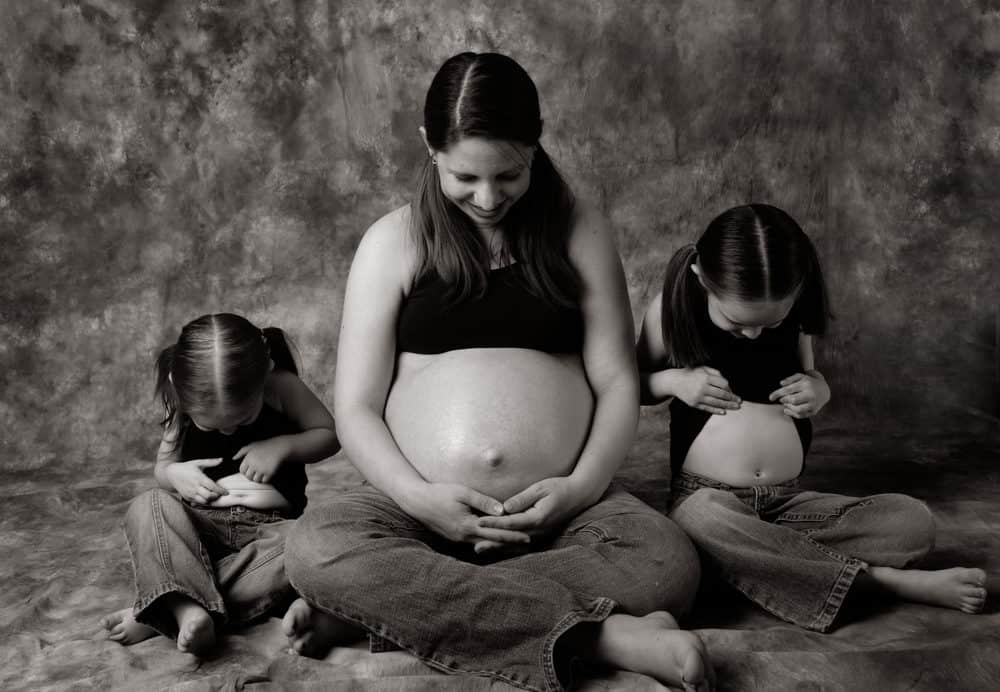 Comfort over anything! Wearing something comfortable is very important, as these photo shoots can be a little hectic, too. Wearing a comfy top and jeans is a suitable outfit for a photo shoot, as you can quickly move around and try different poses while showing off a nice round belly bump. Wearing a particularly white gown is fantastic if you want something fancy, especially for an outdoor photo shoot.
Tips for a Relaxing Maternity Photo Session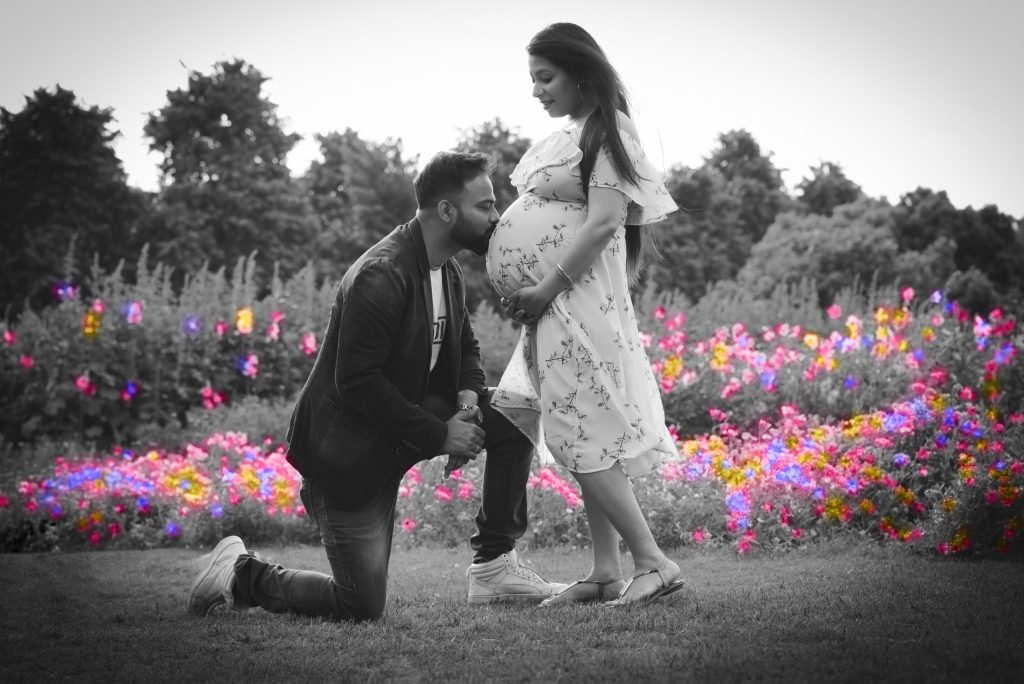 Choose Outfits You Love.
Pamper Yourself.
Focus on the Baby Bump.
Focus on Your Partner.
Take Deep Breaths
Share Any Feelings with Your Photographer.
Choose a Photographer You Love.
Wrapping up
A maternity photoshoot is a must. It is a way to capture those moments that change your whole identity and yourself. You are beautiful in all regards, but the grace on your face during these moments is incomparable. You are tired, exhausted, and ready to pee any moment, but still, the brightness on your face will sparkle you forever. Don't you want to capture the imperfectly perfect glance? Some people claim maternity photoshoots are expensive and overrated, but it is worth it. Don't you think the same? Choosing a worthy and experienced photographer you are comfortable with is very important as the moment is the most important one.